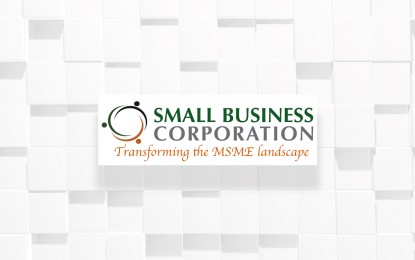 MANILA – Medium-sized enterprises can now borrow from Small Business (SB) Corporation's Covid-19 Assistance to Restart Enterprises (CARES) program funded by the Bayanihan to Recover as One (Bayanihan 2) Act.
The Bayanihan 2 allotted PHP10 billion for the loan programs of SB Corp. to assist businesses that were affected by the coronavirus disease 2019 (Covid-19) pandemic.
When SB Corp. initially rolled out the program, it only accepted applications from micro and small enterprises (MSEs).
SB Corp., the financing arm of the Department of Trade and Industry (DTI), will start accepting loan applications for CARES 2 program on Tuesday after Typhoon Quinta delayed the operation of the online loan application system.
The SB Corp. can extend loan amount of PHP10,000 for businesses with minimum asset size PHP50,000; PHP20,000 loan for businesses with PHP100,000 minimum asset; PHP40,000 for those with a minimum asset of PHP200,000; PHP60,000 for those with a minimum asset of PHP300,000; PHP80,000 for those with a minimum asset of PHP400,000; and PHP100,000 for businesses with minimum asset amounting to PHP500,000.
For businesses with a minimum asset of PHP750,000 and minimum annual sales of PHP1 million, they can borrow PHP150,000 worth of loan.
SB Corp. can lend PHP200,000 to those with minimum assets of PHP1 million and minimum yearly sales of PHP1.5 million.
Instead of loan interest, SB Corp. only collects service fees of 4 percent for loans with a one-year term, 6 percent for two-year loans, and 7.5 percent for three-year loans.
It also gives a grace period of three to six months before the borrower can start to pay the loan.
Just last week, the government announced that distressed businesses can tap the CARES 2 loan program to pay for the 13th month pay of their employees. (PNA)