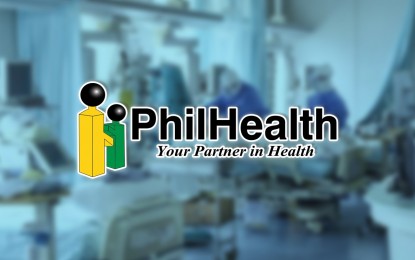 MANILA – The Philippine Health Insurance Corporation (PhilHealth) on Tuesday released PHP500 million as partial payment for its PHP930-million debt to the Philippine Red Cross (PRC).
In a statement, PhilHealth president and CEO Dante Gierran said the state insurer will expedite processing of the remaining balance in line with strict compliance with the rules and regulations set by the Commission on Audit.
"PhilHealth takes exception to the insinuation that it is reckless and is playing on people's lives. Its prudence in taking charge of its members' hard-earned contributions is central to the state health insurer. Its exercise of judiciousness is to protect the people and their funds," he said.
Gierran also assured the accredited laboratories which conduct reverse transcription polymerase chain reaction (RT-PCR) tests for overseas Filipino workers, that PhilHealth will expedite the processing of its payments upon submission of complete documentary requirements.
Earlier, the PhilHealth promised to pay half of its debt to PRC for the conduct of the Covid-19 tests by Monday (October 26).
The PRC conducts 30 percent of the country's Covid-19 tests, accounted for over one million of the 4.3 million tests nationwide as of October 18, according to the Department of Health (DOH).
On Tuesday, the health authorities reported 1,524 new confirmed Covid-19 cases, bringing the total number of active cases to 37,489.
The DOH also logged 353 new recovered cases, which pushed the overall tally of recoveries nationwide to 328,602.
Meanwhile, 14 new deaths increase the total number to 7,053 mortalities. (PNA)