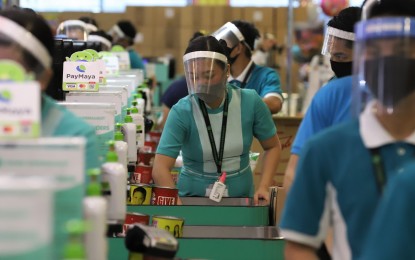 MANILA – An official of the Department of Labor and Employment (DOLE) on Wednesday said workers are allowed to find alternative employment while they are on "floating status".
"They can look for work...They can have alternative work, without losing their employment with their present employment," Labor Undersecretary Benjo Benavidez said in a virtual forum, citing DOLE's Department Order (DO) No. 215, Series of 2020.
According to the DO, employees will not lose their job if they were able to find alternative employment while under floating status.
"Provided, however, that the employees shall not lose employment if they find alternative employment during the extended suspension of employment except in cases of written, unequivocal and voluntarily resignation," it said.
The DO, signed by DOLE Secretary Silvestre Bello III on October 23 and was released on Tuesday, allowed the extension of the floating status of workers for another six months.
"In case of declaration of war, pandemic and similar national emergencies, the employer and the employees through the union, if any, or with the assistance of the Department of Labor and Employment, shall meet in good faith for the purpose of extending the suspension of employment for a period of not exceeding six (6) months," the order added.
Meanwhile, Benavidez said labor groups are free to question the legality of the DO.
"We welcome that. It will enrich jurisprudence. But I hope that they won't invoke the DO to benefit their members. We don't want to see employees lose their employment, lest, they permanently lose if they are dismissed on the sole ground that the six months floating (status) has already lapsed," he added. (PNA)