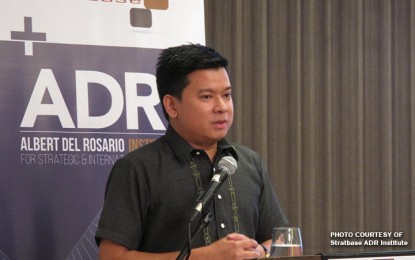 MANILA – The Presidential Communications Operations Office (PCOO), through the Freedom of Information Project Management Office (FOI-PMO), is launching its first online course on Freedom of Information – a first of its kind in the country.
Dubbed as the Freedom of Information: An Introduction, or simply the "FOI 101," the online course offers fundamental topics and discussions on the history of Access to Information (ATI) or Right to Information (RTI) both from a local and global perspective.
The course will also map the legal framework on the right to access information.
More importantly, the online course will expound on the FOI Program and its implementation in the country, with a walkthrough of the Electronic FOI (eFOI) Portal as its digital platform.
"I hope Freedom of Information 101 would serve Filipinos with a stepping stone to exercise their right to ask for information, to start a dialogue in civic participation in governance, and to engage in the discourse of transparency and accountability in government", said PCOO Assistant Secretary and FOI program director Kristian Ablan during the online ceremonial signing of the memorandum of understanding (MOU) with the Development Academy of the Philippines (DAP) on Oct. 27, 2020.
DAP president and CEO Engelbert Caronan Jr. and Department of Science and Technology -Philippine Council for Industry, Energy, and Emerging Technology Research and Development (PCIEETRD) executive director Enrico Paringit, who were also present at the MOU signing, supported the FOI online course and hoped that it will be a fruitful learning experience to its enrollees.
The online course is powered by Project Smarter Philippines through Data Analytics Research and Development, Training, and Adoption (Project SPARTA) -- a joint initiative of the DOST, DAP, Analytics Association of the Philippines, and CourseBank.
The FOI 101 will be delivered by FOI specialists led by Ablan, with lawyer Mae Anne Sandoval and Ms. Pearl Iris Clemente.
The public can access this free online course at CourseBank (https://coursebank.ph/courses). (PR)