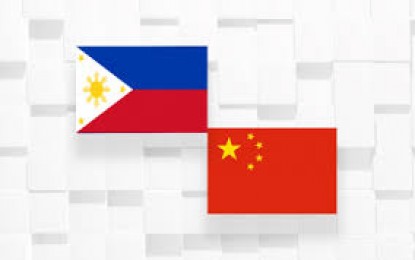 MANILA -- Chinese Ambassador Huang Xilian said only 8 percent of the total staff involved in China-funded projects in the Philippines are Chinese nationals.
The clarification was made during an inspection with Manila Mayor Isko Moreno of the Binondo-Intramuros (BI) Bridge Project on Friday.
In a separate statement, the Chinese Embassy in Manila said Chinese enterprises in the Philippines "have always attached great importance to localized development, always intending to hire local people as many as possible, being keen to practice technology transfer to the local and actively perform social responsibilities to better integrate into local society".
The Embassy said some major Chinese enterprises in the country have so far generated about 38,000 jobs for Filipinos.
"With the further deepening of China-Philippine economic and trade cooperation, more and more job opportunities would be created accordingly by the Chinese side," it said.
The BI Bridge Project, spanning over the Pasig River and connecting Binondo and Intramuros, is the first China-funded infrastructure project in Metro Manila constructed under the Duterte administration.
The bridge's construction was halted when Manila was placed under the strict enhanced community quarantine last March.
When ECQ was lifted in May, the construction resumed at full capacity with 128 Filipino and 37 Chinese workers working on site.
To date, about 44 percent of the project has been completed.
"The local employees account for 77.6 percent of the total staff with still more local workers to be hired as the implementation dives deep, while Chinese employees are mainly managerial and technical personnel," the Embassy said.
The project began in July 2018 and is expected to be completed within 2022.
Upon completion, the Embassy said it will carry extra traffic of around 30,000 vehicles per day and ease the traffic congestion between the Binondo and Intramuros districts. (PNA)