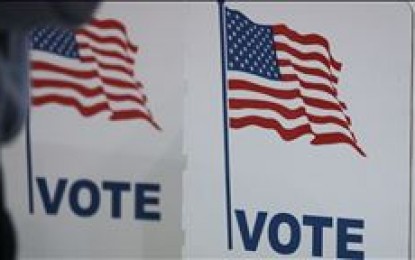 MANILA – Malacañang expects no major changes in bilateral relations between the Philippines and the US regardless of who wins the race for the White House in the 2020 presidential elections.
Presidential Spokesperson Harry Roque expressed confidence the Philippines-US bilateral ties will remain strong because the US State Department ensures continuity in terms of foreign policy.
"You see the (US) State Department ensures continuity as far as US foreign policy is concerned. So we don't expect any major changes in bilateral relations between the Philippines and the United States," Roque said in an interview over CNN Philippines' The Source on Wednesday.
He acknowledged the "personal relationship" between President Rodrigo Duterte and US President Donald Trump but noted that he could also establish rapport with Democratic challenger Joe Biden if he wins the Nov. 3 polls.
"Of course, there is an issue of personal relations but I think given time the President can establish equally warm personal relations with whoever wins this election even it's not President Trump," he said.
Duterte himself has repeatedly branded Trump as his "friend."
Roque pointed out that Duterte only needed "maybe was a year or two" to foster personal friendship with Trump.
Should there be a new President, Roque said Duterte would be able to develop a "close personal friendship" with Biden.
"And even if there is a new President, I am not saying that there will be, but in case there is a new President in the United States in the person of Senator Biden, I am confident that the President can also develop a close personal friendship with Mr. Biden. May the best man win as of now," he said.
Asked on his personal take on who will win the US elections, Roque said: "Even US media sources, CNN, Fox are very cautious in making their forecast now. So I think I will follow their lead and really just allow the results to come in."
Philippine Ambassador to the US Jose Manuel Romualdez earlier said the Filipino-American community is "quite divided" between Trump and Biden in the elections.
There are around 4.3 million Filipino-Americans, half of which are eligible to vote in the US, he said.
The US presidential elections is currently unfolding amid the prevailing coronavirus disease 2019 (Covid-19) pandemic.
Local news outlets have also started reporting results in several states. (PNA)