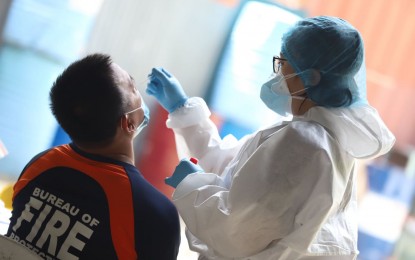 MANILA – The Department of Tourism (DOT) is optimistic the price cap on the coronavirus disease (Covid-19) test kits would further boost domestic tourists' confidence to travel to the reopened destinations across the Philippines.
"With a standard cost for RT-PCR (reverse transcription-polymerase chain reaction) and antigen tests, a requirement for entry to destinations around the country and staycations within general community quarantine (GCQ) areas, the DOT anticipates an increase in domestic trips as the gradual resumption of tourism activities will bring about local economic revitalization," it said in a statement Wednesday.
President Rodrigo Duterte on Wednesday signed Executive Order (EO) 118, directing the Department of Health (DOH), in coordination with the Department of Trade and Industry (DTI), to ensure the accessibility and affordability of Covid-19 tests and test kits for all.
This development came following the recent appeal of Tourism Secretary Bernadette Romulo-Puyat to impose a price cap on the RT-PCR and antigen tests to enhance tourism revival by making testing more affordable to travelers.
Puyat noted that the Covid-19 tests, now made affordable and accessible to Filipinos, "will help regain" travelers' confidence to enjoy nature, culture, and heritage destinations.

The tourism chief added that the signing of EO 118 signals the government's commitment to revive and boost the economy through the slow but safe, and sure revival of domestic tourism.

EO 118 takes effect immediately upon publication in the Official Gazette or a newspaper of general circulation.
Covid-19 testing range from PHP1,750 to PHP2,000. (PNA)