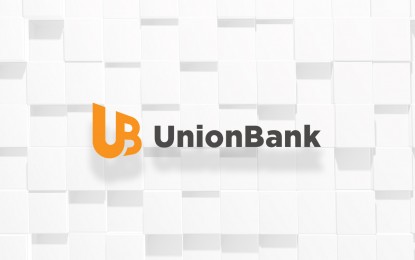 MANILA – An official of Union Bank of the Philippines (Unionbank) said on Wednesday the bank is functioning as a digital bank and is open for the possibility of applying for a separate license that will be used for a specific purpose.
In a briefing, Unionbank chief financial officer (CFO) Jose Emmanuel Hilado said the bank is now serving its clients purely through mobile application due to the digital transformations it started a few years back.
He said prospective Unionbank clients can open an account using the mobile app and can do a lot of transactions such as transfer funds, deposit checks, and buy and sell foreign exchange.
"We've addressed most of the pain points for clients, which is the reason why digital banks have started coming up, right? So in our case, we think that we are already in a good position. We feel that we are a digital bank but if we do pursue a separate license, it will be for a specific purpose," he added.
In a statement, the bank said it ended the third quarter of 2020 with over 1.5 million digital customers, higher than the one million retail digital customers in the previous quarter.
Of this total, over 335,000 digital accounts were opened through the bank's mobile app.
The mobile app transactions rose more than three times to 3.6 million for September alone compared to the January 2020 figure.
Corporate digital customers also number to more than 14,500 as of end-September, way higher than the 7,900 at the start of the year.
The significant increase was traced to people's need to do financial transactions digitally especially since the government implemented quarantine measures.
"Given the increased shift of customer behavior amid the pandemic, UnionBank will continue its customer acquisition and engagement initiatives via digital channels and platforms," the bank said.
Meanwhile, the bank expects a flat growth for loans and assets this year on account of the pandemic, which resulted in slower demand for credit.
As of end-September this year, the bank registered a net income of PHP8.5 billion, a 0.9-percent drop against the same period last year, because of higher loan loss reserves amounting to PHP7.5 billion. (PNA)