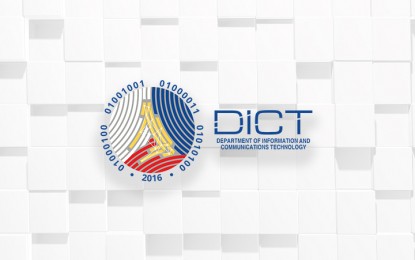 MANILA – The Department of Information and Communications Technology (DICT) on Thursday said its Free Wireless Fidelity (Wi-Fi) for All program is now available in 6,723 sites nationwide and will continue to increase in the next three years.
In a statement, the DICT said the Free Wi-Fi for All sites were installed in 1,021 municipalities and cities in 80 provinces, including Metro Manila.
"The DICT is targeting the rollout of a total of 10,069 live sites until the end of 2020, with plans to establish up to 100,000 Wi-Fi access sites by the year 2023 following the deployment of the National Broadband Program," the DICT said.
Due to the challenges brought by the coronavirus disease 2019 (Covid-19) pandemic, the DICT said the program's "intensified rollout" presently prioritizes the education sector.
"Presently, the program has established free Wi-Fi sites in 138 public libraries, 1018 public schools, 967 State Universities/Colleges, and Technical Education and Skills Development Authority (TESDA) institutions," it said.
One of the institutions recently granted free Wi-Fi was the Armed Forces of the Philippines (AFP) Education, Training, and Doctrine Command (AFPETDC) in Camp Aguinaldo in Quezon City.
The AFPETDC, which also houses the AFP Command General Staff College (CGSC), provides professional military education to AFP uniformed personnel for higher command responsibilities and doctrine development.
During the virtual launch of the AFPETDC free Wi-Fi hub on October 28, DICT Secretary Gregorio Honasan II said the provision of free Wi-Fi hubs in schools nationwide is meant to alleviate the plight of educators and learners amid the pandemic.
Major General Edgard Arevalo, commander of the AFPETDC, thanked the DICT and added that through the free Wi-Fi program, the government is "gradually filling" everyone's right to internet access.
"The Free Wi-Fi for All is one of the greatest leaps that the government, through the DICT and the able leadership of the good Secretary Honasan II has made to accelerate the efforts of enhancing accessibility for the Filipinos," Arevalo said. (PNA)
-----------