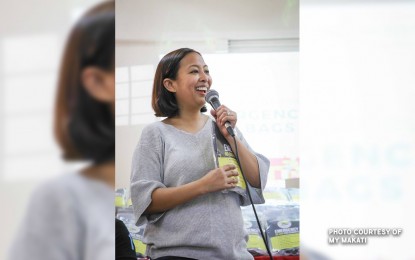 MANILA – Some 5,000 more residents in Makati are set to get free shots of flu vaccine with vitamins under the city's immunization program.
In a Facebook statement Saturday, Mayor Abigal Binay said the flu vaccination drive for additional 5,000 residents will begin on Sunday (Nov. 8).
Since August, the city government provided free flu vaccines to some 9,706 front-liners and essential workers, including employees of the public safety, rescue, social welfare, sanitation offices, and other essential services in the city.
Binay has ordered the city health office to prioritize doctors, nurses, and health personnel during the vaccination.
This time, Binay said free flu shots will be given to senior citizens and other vulnerable sectors residing in the city.
The flu shots will give them additional protection and boost their immune system, Binay said.
"We aim to strengthen their resistance to SARS-CoV-2 that causes Covid-19 infection," she added.
Residents who wish to avail of the free flu shots are urged to register online via the website http://proudmakatizen.com.
Since the start of the city's immunization drive, the local government has recorded a total of 20,511 residents and front-liners who have availed of the influenza A or H1N1, influenza A or H3N2, and influenza B vaccines.
Apart from the free vaccines, the local government also provided free vitamins to the city's frontline workers and residents.
The Department of Health (DOH) has earlier recommended flu and pneumonia vaccines to prevent additional complications from the dreaded coronavirus disease.
As of Nov.6, Makati City recorded a total of 8,324 confirmed cases. Of the number, 220 are active cases, 7,803 have recovered and 301 died due to the Covid-19.
Makati also conducts Covid-19 tests for health workers, suspected coronavirus patients, and other front-liners as part of the city's preventive measures and efforts to halt the spread of the disease within communities. (PNA)