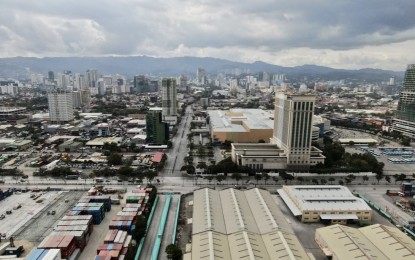 CEBU CITY – The Cebu City Police Office (CCPO) has recorded a significant drop in the number of quarantine violators in October despite the easing of lockdown restrictions due to the coronavirus disease 2019 (Covid-19) pandemic.
From more than a thousand violators recorded as of late July, the number went down to just three cases as of the last week of October.
Major Keith Allen Andaya, CCPO representative at the Cebu City Emergency Operations Center (EOC), on Tuesday reported that from July 29 to August 4, the number of violators spiked at 1,114 cases in total.
The cases gradually descended in the following weeks and further improved in the month of October when the number of quarantine violators had been consistently below five.
Andaya attributed the drop in cases to stricter implementation and compliance with health protocols around the city, as well as implementing more stringent penalties for violations.
"We need to encourage the people that you do not need to practice medicine to contribute to the fight against Covid. All they need to do is to be individually responsible for themselves and for their family," Andaya said.
Based on data from the Department of Health in Central Visayas, Cebu City's active Covid-19 cases stood at 159 as of Nov. 9, with five new cases recorded on Monday.
The city has 9,469 patients recovered from the viral disease, 10,308 total cases and 680 deaths.
Earlier, the Cebu City EOC recorded zero transmissions among frontliners and hospital workers in the city in the past 14 days based on the data from the contact tracing and swabbing clusters.
This means that hospitals within the city have tightened health protocol implementation and data coordination with the Cebu city government.
Dr. Mary Jean Loreche, DOH-7 chief pathologist and spokesperson on Covid-19, urged city residents on Monday not to be complacent.
The residents, she said, should continue to cooperate with authorities in restricting their movements and in following the health protocols, particularly physical distancing and wearing of face mask and face shield while outside their houses. (PNA)