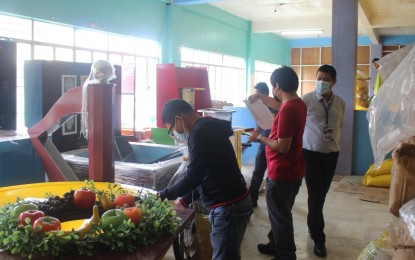 TACLOBAN CITY – Eastern Visayas will open in December its first Science Centrum Interactive Exhibit in a bid to promote public awareness and appreciation of science, technology, and innovation (STI).
The exhibit will showcase 38 technologies that will help increase people's appreciation of STI, said Department of Science and Technology (DOST) Leyte provincial director John Glenn Ocaña in a phone interview on Wednesday.
"Through this exhibit, people will have a deeper understanding of how STI works since they will be able to play with it. This will be the first of its kind in Eastern Visayas. We had the first exposure of this kind (of) exhibit through a visiting mobile science centrum back in the 1990s," Ocaña told the Philippine News Agency.
The 38 technologies up for display include 3D tic tac toe, balancing stick, Bernoulli blower, body beat, bubble capsule, carbon footprint, colored shadow, cyclone, dancing worm, echo tube, elliptical board, feel the shake, finger tingler, following faces, for your eyes only, frozen shadow, hot spot, impossible triangle, Jacob's ladder, and magnetic chain reaction, among many others.
The PHP4.7 million worth of newly manufactured interactive items for the exhibit arrived in Palo town on Tuesday. The venue will open next month after guidelines are laid down for coronavirus health protocol compliance.
The DOST-funded project will be housed at the Leyte Academic Center in Palo town with the provincial government providing the space for the interactive exhibit. The project is also in partnership with the Department of Education and the Philippine Science High School-Eastern Visayas campus. (PNA)