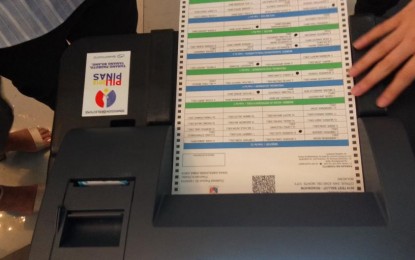 MANILA – The Commission on Elections (Comelec) has approved a PHP660.7-million budget for the refurbishment of over 97,000 vote counting machines (VCMs) that will be used in the May 2022 national and local elections.
In its Invitation to Bid, the Comelec said the approved budget for contract (ABC) is for the "refurbishments with consumables" of 97,345 units of VCMs.
The Comelec will also purchase 109,745 pieces of SD (secure digital) cards (main), 109,745 pieces of Worm SD Cards (back-up), and 250,000 pieces of cleaning sheets.
The poll body's special bids and awards committee (SBAC) started the bidding process on November 17.
The pre-bid conference will be held online via Microsoft Team at 10 a.m. on Nov. 25, 2020.
The SBAC said bidders have until December 9 to submit their respective bids.
"Bids will be opened in the presence of the bidders' representatives who choose to attend the activity. However, to reduce the risks and hazards of community transmission of Covid-19, physical attendance of the bidders' representative shall be limited to a maximum of two representatives. Others may attend online via MS Teams, with each bidder being given a maximum of two online access points to log in and join," it said.
The SBAC reminded that bids that are more than the ABC will not be entertained at the bid opening.
Meanwhile, the Comelec will conduct a demonstration for the dismantling of VCM on November 26 at the Comelec warehouse in Sta. Rosa, Laguna, which shall be open to all prospective bidders who choose to attend the activity.
The standard health protocols shall also be observed during the dismantling of VCM to prevent Covid-19 transmission, it said.
The more than 97,000 VCMs were used in the 2016 general elections and 2017 mid-term polls, Comelec chairperson Sheriff Abas said in a Senate hearing last month. (PNA)