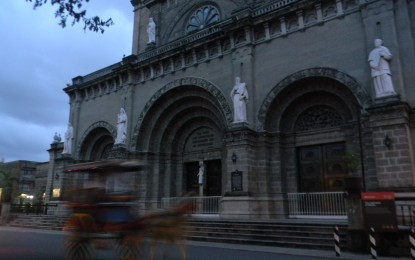 MANILA – This holiday season, Christmas carol activities for parishes is prohibited due to the pandemic, Catholic Church officials in Manila said.
Manila Apostolic Administrator Bishop Broderick Pabillo said churches in the archdiocese have been told not to organize such activity.
"We have already instructed our parishes not to organize carolings," he said in a statement.
The Manila auxiliary bishop added that there was no formal order regarding the non-holding of Christmas caroling but they were informed during a meeting earlier this month.
"There's no letter. I just told them in our zoom meeting," he said.
The move is to curb the spread of coronavirus disease, according to the Catholic Bishops Conference of the Philippines-Permanent Committee on Public Affairs (CBCP-PCPA) executive secretary Fr. Jerome Secillano.
He said doing so would protect the public and the choir members since according to experts, the virus can easily transmit through singing.
Christmas carol is part of the traditions of Filipinos during the holiday season, where groups serenade families in their houses. Also, participants wear colorful costumes signifying the celebration. (PNA)