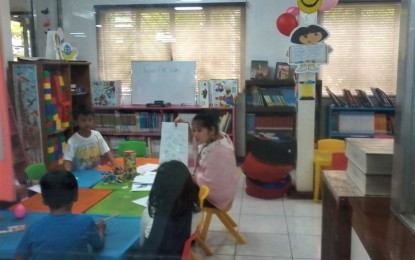 BAGUIO CITY – A city councilor here is pushing for the modernization of the city library to attract and encourage the youth to read more.
Councilor and Sangguniang Kabataan (SK) chairman Levy Lloyd Orcales on Thursday said he is confident the Baguio library modernization ordinance would be passed by the city council.
Once passed, the library will have more staff and extended services with longer operating hours including weekends.
"It (the proposed ordinance) is being finalized and we hope to see its approval," Orcales said.
The library currently operates from 8 a.m to 8 p.m. from Monday to Saturday.
Aside from the traditional books, Orcales said even e-books will be introduced in the library. A coffee shop will also be set up in the facility to attract more library-goers.
Photocopying machines, printers and even bookbinding equipment will be introduced in the four-story library at the Burnham Park complex, Orcales said.
The library was relocated to its current location after the original structure found at the former city auditorium beside the Athletic Bowl was condemned following the 1990 earthquake.
Orcales said he hopes to see the construction of the Baguio Library and Culture Center that would rise at the library's original site.
The area is presently being used as a parking space for Burnham Park goers.
"We need to encourage our young to read more, in a place that is more conducive," Orcales said.
Meanwhile, acting city librarian Easter Pablo said reading among the young people is rather low, even during the pandemic when children and teenagers are locked in their homes.
Both Orcales and Pablo said they would promote reading and the use of the public library with more storytelling events.
As a strategy to drum up the importance of reading and encourage the youth to visit the library, the administration has created the group "Friends of the Baguio library" for the promotion of reading.
"They will help by providing more reading materials and later to help plot out directions of the library," Pablo said. (PNA)