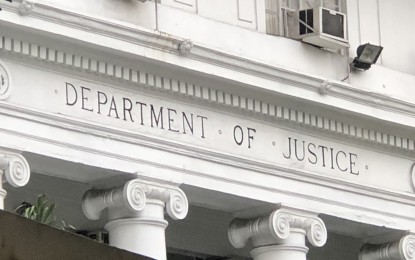 MANILA – The country is reaping serious gains in addressing violent crimes against media workers, an official of the Department of Justice (DOJ) said on Wednesday.
"From 1986 to the present, 244 cases of violence against media workers were reported. Out of the 244 cases, 180 were killings and 68 of these were deemed by the task force as work-related consistent to their operational guidelines wherein the victims are active media practitioners on the time of his death and the motive is related to his work as a media worker," reported Wilson Suba, the officer in charge of the DOJ's Planning Division, on the second day of the 2020 Human Rights Summit at the Philippine International Convention Center (PICC) in Pasay City.
Suba said the 68 cases include the 32 cases of killings from the Maguindanao massacre. Of the 68 cases, 56 resulted in convictions. The trial is ongoing for seven cases while five cases are undergoing investigation.
In December 2019, Judge Jocelyn Solis-Reyes of the Quezon City Regional Trial Court (RTC) Branch 221 found eight members of the Ampatuan clan and 20 others guilty of 57 counts of murder and meted them with the penalty of reclusion perpetua (up to 40 years imprisonment) without parole in connection with the 2009 Maguindanao massacre.
Suba added that in December 2018, Reporters Without Borders delisted the Philippines from its list of top five most dangerous countries in the world for journalists.
"In ensuring the freedom of information, Executive Order No. 2 was issued to operationalize in the executive branch the people's constitutional right to information and the state's policy to full public disclosure and full public service. However, the right to freedom to information is subject to the conditions of the Data Privacy Act," Suba said.
The Duterte administration is presently implementing laws meant to strengthen the protection of freedom of opinion and expression in the safety of media workers, including landmark measures enacted in mid-2016.
Actions on these cases are largely undertaken by the Presidential Task Force on Media Security (PTFOMS) headed by Executive Director Undersecretary Joel Sy Egco. PTFoMS is mandated to receive, process, and take necessary action upon complaints of abuse and other acts of violence filed by media workers, to conduct an inventory of cases concerning violence of media workers, to monitor the development of cases, receive reports from individual or groups regarding media workers in danger and provide necessary assistance, designate a special team of prosecutors and investigators.
The task force is co-chaired by the DOJ and the Presidential Communications Operations Office (PCOO), with the Commission on Human Rights, Office of the Ombudsman, and heads of media organizations as observers.
After a year of the creation of the PTFOMS, the Committee to Protect Journalists or CPJ made a special citation to the Philippines being one of the countries with an improved ranking in the Global Community Index. (PNA)