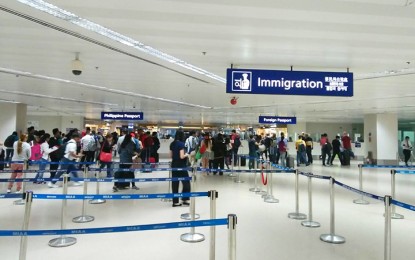 MANILA – The Department of Tourism expressed its support to the proposed global coronavirus vaccine passport that would restore trust and travel confidence once Covid-19 inoculation rolls out across the world.
"The proposals for a 'COVID-19 passport' is welcome and will be looked into by the DOT, together with the Inter-Agency Task Force on Emerging Infectious Diseases (IATF-EID), as it will involve medical data on the vaccines and diplomatic agreements with other countries," Tourism Secretary Bernadette Romulo-Puyat said in a text message Wednesday.
The official said this would facilitate international cross border travel with stringent health and safety measures in place.
She likewise asserted that a "Covid-19 passport" is vital to reviving international travel as it will restore the trust and confidence of people to travel to other countries once more while assuring receiving countries that their inbound tourists are vaccinated.
International Air Transport Association (IATA) last month proposed a "global and standardized solution" to validate and authenticate all country regulations regarding Covid-19 passenger travel requirements.
The global aviation body said passengers could use such a system to find accurate information on travel, testing, and eventually vaccine requirement for their trips.
The proposed mobile application, which would be called the IATA Travel Pass, would also enable passengers to create a "digital passport" to verify whether their vaccination meets the regulations of their host country.
The first country to launch its Covid-19 vaccination program was the United Kingdom, inoculating 90-year old Margaret Keenan with Pfizer-BioNTech vaccine on Tuesday.
Vaccination in the Philippines could start within the first half of 2021, according to Health Secretary Francisco Duque III. (PNA)