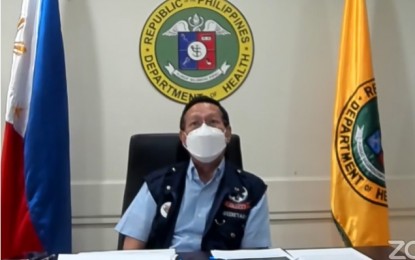 MANILA – Health Secretary Francisco Duque III on Wednesday said the Department of Health (DOH) and the Department of Education (DepEd) will develop guidelines for the pilot face-to-face classes in areas with low coronavirus disease 2019 (Covid-19) risk in January 2021.
"That is the agreement and very quickly the proposed pilot implementation of face-to-face classes which have been approved by the President (Rodrigo Duterte) will necessitate the LGUs' (local government units') support, the consent of parents," Duque said in an online media forum.
On Tuesday, the DepEd welcomed the approval of President Rodrigo Duterte and his Cabinet of the pilot face-to-face classes as it"will provide important experience and learning that would form the final recommendation the DepEd intends to make on any broader resumption of face-to-face classes".
The DepEd said the learners' participation in the pilot study will be voluntary with the requisite permit issued by the parents.
It added that face-to-face classes will not be held for the full week schedule and the class size will be reduced to allow proper physical distancing among the learners. (PNA)