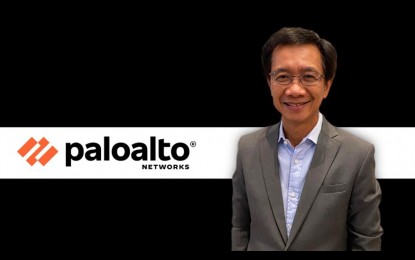 MANILA – Critical industries like hospitals and manufacturing firms will benefit from the shift toward the fifth-generation wireless (5G) technology that is why mobile operators gear up to introduce it around 2021, an expert said on Wednesday.
In a virtual briefing, Palo Alto Networks Country Manager for the Philippines Oscar Visaya said 5G is largely targeted for critical industries unlike 3G and 4G, which are focused on consumers' internet access.
He said Palo Alto has been in discussions with mobile operators since 2018 on how to secure this wireless technology.
"That's the reason why they're very serious about 5G security and I'm confident that based on what I'm seeing, they should be ready for rolling out these services for not only the enterprises but also for (the) government," he said.
Visaya said 5G also comes with many securities' issues so there is the need to ensure that mobile network providers are equipped to handle security concerns.
"So there has to be some inspection that needs to happen so that you can enforce policies to be able to protect it," he added.
Meanwhile, Palo Alto Networks vice president and regional chief security officer for Asia Pacific and Japan Sean Duca said they have predicted that issues with 4G will make governments push for 5G.
But this did not happen partly because of the pandemic and a mix of financial, infrastructural, and geopolitical challenges, Duca added.
To date, among the countries that have launched limited 5G services are Thailand, South Korea, China, and Japan.
In his presentation, Duca said security attacks on 5G remain rare because of the network's limited availability but current proof of concept of attacks "have forced users to drop from 5G to 4G networks, emphasizing the importance of 4G security even as we enter the age of 5G."
He said as in the past, the availability of cybersecurity experts remains low against the requirements, which further increased because of the pandemic.
Duca said the private sector stepped up measures to train and recruit cybersecurity professionals.
"While this is a positive start towards building a more sustainable talent pipeline, businesses still need to be mindful that these new resources aren't a panacea for the global shortage," he added.
Duca said he hopes that more individuals will choose careers related to cybersecurity. (PNA)