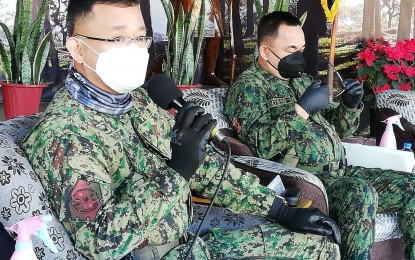 CAMP DANGWA, La Trinidad, Benguet – The Provincial Police Office (PPO) here said the province continues to perform activities to hopefully clear the five remaining villages of illegal drugs.
Police Col. Elmer Ragay, PPO director, on Wednesday said there are still five drug-affected barangays, out of the total 140 villages, wherein drug clearing efforts continue.
The five barangays are Balili and Pico in this capital town, Badeo and Tacadang in Kibungan, and Abatan in Buguias.
"All five are moderately affected," Ragay said.
He said 1,970 drug personalities have completed their community-based rehabilitation while 20 underwent rehabilitation in a facility.
He added there are still 171 surrenderers who are undergoing drug rehabilitation out of the 2,160 drug personalities who surrendered to the government since the start of the administration of President Rodrigo Duterte in 2016.
Ragay said that illegal drug violations top the list of crimes committed during the period March 16 to December 7, at 34 percent or 68 incidents.
The police colonel said they have filed a total of 228 cases for violation of Republic Act 9165 or the Anti-Illegal Drugs Law of 2002 involving 335 suspects.
Record shows there were 130 persons convicted, 112 accused who availed of the plea bargaining agreement after an order of conviction, and 133 others who have applied and granted plea bargaining agreement.
There were also 98 other accused whose cases are still being heard by the court.
Ragay said a total of PHP85.19 million worth of illegal drugs were confiscated during the period along with the arrest of 124 suspects.
There were also 84 arrested in buy-bust operations and 20 during police patrol activities.
Ragay said almost every week, eradication operations to locate and destroy marijuana plantation sites are being conducted.
Aside from the anti-illegal drugs effort, the police recorded a 76.24 percent drop in crime volume in almost nine months from March 16 to Dec. 7 this year.
Ragay noted they recorded a total of 315 crimes during the period compared to the 1,326 crimes recorded in the same period last year.
"We associate this to the visibility of our police on the streets that deter people who intend to commit crimes from actually doing the same," he said. (PNA)