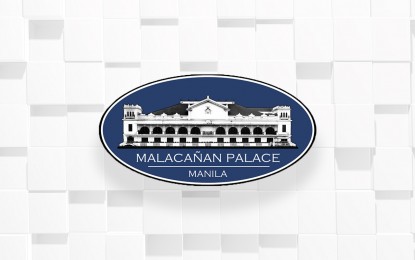 MANILA – The Inter-Agency Task Force for the Management of Emerging Infectious Diseases (IATF-EID) has directed the issuance of advisory on the proper use of face shields in all public spaces nationwide, Malacañang said on Friday.
"Advisory on the proper use of face shields to be issued," Presidential Spokesperson Harry Roque said in a press statement sent to Palace reporters.
Roque said the order was made during the IATF-EID's 89th meeting held on Thursday.
He said the departments of Health, Trade, and Labor, as well as other concerned government agencies, have been directed to issue a consolidated public advisory on the proper wearing of face shields.
He said the consolidated public advisory may contain "exclusions or exemptions" from using face shields, "as may be appropriate."
The IATF-EID has decided to make it mandatory for the public to wear face masks and full face shields when they leave their homes to prevent the possible surge of coronavirus disease 2019 (Covid-19) in the country.
The latest directive came as the country braces for a potential rise in Covid-19 cases during the holiday season.
Previously, the government only mandated the use of face masks and face shields in malls and enclosed public spaces.
Roque on Tuesday said the public must use a full face shield, which covers the forehead up to the chin.
In its Resolution 88 issued on December 14, the IATF-EID requires people to wear face shields "whenever [they] go out of their residences."
"All persons are mandated to wear full-coverage face shields together with face masks, earloop masks, indigenous, reusable, or do-it-yourself masks, or other facial protective equipment, which can effectively lessen the transmission of Covid-19, whenever they go out of their residences," according to the IATF-EID resolution.
The government earlier relaxed the health and quarantine protocols to revive the Philippine economy. (PNA)