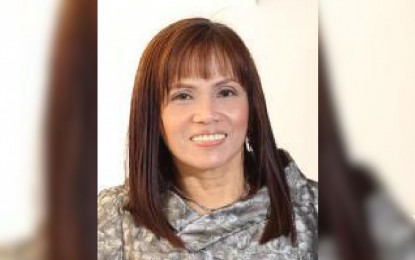 MANILA – Availments for the second issuance of Premyo bonds have reached PHP6.56 billion, surpassing both the target and last year's sale.
In her speech during the last quarterly draw for the initial Premyo bond, National Treasurer Rosalia de Leon said gains from the second issuance exceeded the PHP3-billion initial target and the PHP4.96 billion sold in November 2019.
"Indeed, our foray into innovative technologies that enabled convenient, safe, and secured conduct of financial investments has allowed more Filipinos here and abroad (to) participate in Premyo bonds," she said during the event aired over BTr's Facebook page Friday.
De Leon said the bulk of the sale this year was accounted for by domestic investors at 84.3 percent, while the balance is shared by overseas Filipinos (OFs).
She said investments from abroad came from OFs currently located in 70 countries around the globe.
Also, 70.6 percent of the placements were made through the mobile app Bonds.ph, and the digital-only bank Overseas Filipino Bank (OFBank).
Premyo bond is among the government's retail investment options for small investors since initial placement amounts to PHP500. The maximum investment is PHP10 million.
The offer period for the one-year debt securities, which fetched a yield of 1.25 percent, was between Nov. 11 until Dec. 11, 2020. (PNA)