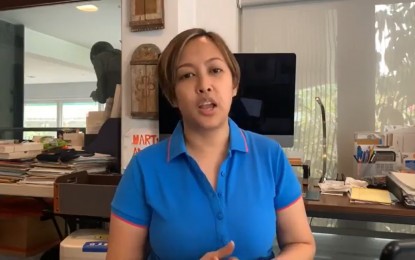 MANILA - Some 28,208 residents or 98 percent of the Makati city government's target population have been immunized with flu vaccine for free.
Makati Mayor Abigal Binay said on Friday the initiative is to prevent hospitalizations and reduce complications of coronavirus disease 2019 (Covid-19) among Makatizens.
"I am happy to announce that we are nearly finished administering flu shots to Makatizens. This vaccination drive is important because we want to boost the immunity of Makatizens, especially the vulnerable group and front-liners," she said in a statement.
As of Dec.15, the Makati Health Department reported about 18,965 residents, including senior citizens and immunocompromised individuals, and 9,243 City Hall employees and front-liners had received flu shots since the beginning of the vaccination program on July 6.
The trivalent flu shots cover three influenza strains namely the two influenza A strains or H1N1 and H3N2, and influenza B.
Aside from flu shots, the city government said some 19,068 residents and City Hall employees have also received free anti-pneumonia shots.
Binay said the city health department is set to administer the remaining 1,792 flu shots to Makatizens before the year-end while the remaining 932 pneumonia shots for residents will be done next year.
The city government urged the residents to avail of the city's free immunization drive. Residents can reserve slots by registering through the Proud Makatizen website via www.proudmakatizen.com.
Aside from the free shots, the city government also provides free vitamins to senior citizens which are being distributed house-to-house.
The city government also gives the same benefits to its personnel who have been reporting for duty since the pandemic.
Binay reminded the residents to continue observing minimum health standards including regular handwashing, wearing of face shields and face masks, avoiding crowded places, and maintaining physical distancing, particularly during the holiday season. (PNA)