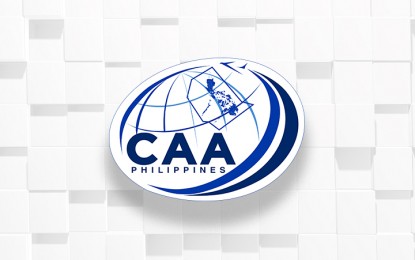 MANILA – The Civil Aviation Authority of the Philippines (CAAP) on Monday said it has placed its airports on heightened alert to address the expected large number of passengers during the holidays.
In a statement, the CAAP said it added security measures aside from deploying more service and security personnel in all 12 areas handling CAAP commercial airports in response to the Department of Transportation's (DOTr) "Oplan Biyaheng Ayos: Implementation of Heightened Alert Status during the Pasko 2020".
Running from Dec. 16, 2020, to Jan. 5, 2021, it said the program will help ensure "safe, reliable, and convenient airport operations" to returning overseas Filipinos, civilians, and tourists.
"Concerned government agencies operating at the airports, including the Office of Transportation Security (OTS) and the Philippine National Police Aviation Security Group (PNP-AVSEGROUP), will also deploy personnel at areas of concern to ensure smooth passenger flow while strictly implementing new normal minimum health protocols," the CAAP said.
These health protocols include mandatory wearing of face mask and shield, social distancing, temperature checks, provision of foot baths, hand sanitizing stations, and regular disinfection and inspection of airport facilities.
It urged air passengers to be ready to present valid health forms and other requirements of local government units (LGUs) to avoid inconvenience on their departure and arrival.
"Passengers are also reminded to download the Traze app ahead of their arrival at the airport for faster scanning of QR codes in entry/exit points and designated areas," CAAP said.
From Dec. 1 to 31, 2019, it said domestic and international passengers at CAAP airports reached 2.5 million out of the year's 29.2 million passengers. (PNA)