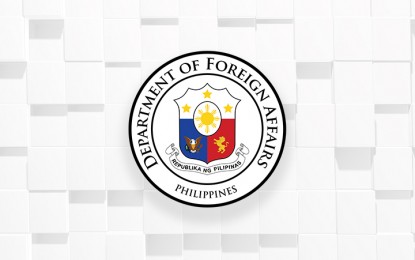 MANILA – As Christmas Day approaches, the Department of Foreign Affairs (DFA) remains steadfast in its commitment to bringing home overseas Filipinos (OFs) wherever they are in the world.
Last week alone, 13,320 OFs were flown home by the agency.
This brings the total number of repatriated OFs to 314,158 since the DFA started its coronavirus disease 2019 (Covid-19)-related repatriations in February.
The DFA facilitated 64 special commercial repatriation flights last week. Among those brought home through these special flights include 74 OFWs from the island Diego Garcia; 33 OFWs and a minor child from Cambodia; 21 trafficking-in-person victims from UAE; nine undocumented OFWs from Iraq; four OFWs and two minor children from Guangzhou, China; two medical repatriates from Oman; two undocumented OFWs from Vietnam; a household service worker from Iran; and a stranded seafarer from the Bahamas.
Thirty-two Filipino crew members of stranded fishing vessels, Long Xing 905, 906, and 907 also arrived on Dec. 19.
The three ships were previously stranded at sea near the Marshall Islands after the shipowner, Dalian Ocean Fishing Company Limited, stopped paying the salaries of the crew and failed to make provisions for refueling the ships.
The DFA, through its Office for Migrant Workers' Affairs and its Philippine Embassies in Australia, New Zealand, and China, lobbied hard with the authorities in Vanuatu, Marshall Islands, and China, including with the Chinese Embassy in Manila. This led the shipowner to make arrangements for the salaries of the crew and to refuel the ships to be able to return to port in Dalian, China.
With only a couple of weeks to go before the end of 2020, the DFA continues to forge ahead with its repatriations efforts and stands ready to assist Filipinos affected by the pandemic. (PR)