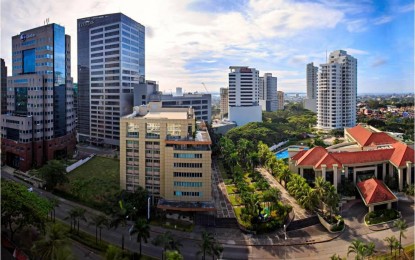 CEBU CITY – Global property consultancy firm Colliers International sees a rebound in residential property demand in Cebu next year, saying the metro remains a major investment hub outside of Metro Manila.
"Colliers projects a potential rebound in residential demand in 2021 and thus sees a faster pace of price increase from 2021 to 2022 to reflect a stronger residential market," Joey Bondoc, senior research manager at Colliers Philippines, told the Philippine News Agency (PNA) on Wednesday.
Sharing his outlook for 2021, Bondoc pointed out that Cebu continues to be a premier investment hub outside of Metro Manila and has undergone significant transformation over the past few years.
"The residential sector of the area is at a discount as compared to projects located within the country's capital. The proliferation of both local and national developers in Cebu has raised land and property values," he said.
The property analyst said this was complemented by the rising demand for integrated communities, resort-oriented developments, and projects on the higher end of the price segments.
In 2019, launches and take-up in the province reached a record-high 10,500 units and 9,500 units, respectively.
Given the impact of the pandemic, launches and take-up in the first half of 2020 only reached 1,700 units and 3,100 units, down 72 percent and 42 percent year-on-year.
The demand for mid-income condominium units has been driving launches and take-up in Metro Cebu.
In the first half of 2020, the mid-income segment accounted for more than half of take-up during the period.
"This indicates the rising purchasing power of Cebuano investors and end-users over the past few years. We expect projects under the segment to partially fuel the recovery of demand in 2021," Bondoc said.
Colliers urges developers to continue serving the requirements of Cebu's end-user market.
Aside from condominiums, Colliers sees that house and lot projects remain attractive among overseas Filipino workers (OFWs).
"Anecdotally, OFWs are one of the major drivers of Cebu's horizontal residential market as they are also the end-user. Given the impact of the pandemic, developers should also highlight their sanitation and emergency preparedness protocols. The pandemic has only raised the need to live within a building that employs strict property management procedures," Bondoc said. (PNA)