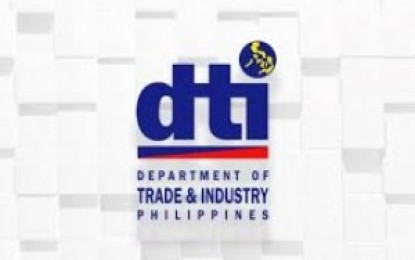 MANILA – The Department of Trade and Industry (DTI) will re-explore the opportunities for the Philippines to join the Comprehensive and Progressive Agreement for Trans-Pacific Partnership (CPTPP), a senior trade official told reporters.
In a virtual briefing with trade reporters last week, DTI Undersecretary Ceferino Rodolfo said Trade Secretary Ramon Lopez gave an instruction to "explore" and "restudy" the CPTPP.
Lopez's policy direction has been supporting free, open, and fair trade that is expected to create more investment opportunities and jobs for Filipinos.
"This is one of the big regional trade agreements," Rodolfo said.
CPTPP is a trade agreement among 11 countries – Brunei, Malaysia, Singapore, Vietnam, Japan, Australia, Canada, New Zealand, Chile, Mexico, and Peru – that took effect in December 2018.
These countries are also member economies of the Asia-Pacific Economic Cooperation (APEC), which the Philippines is also part of.
Rodolfo added that since the Regional Comprehensive Economic Partnership (RCEP) has been concluded last month, the DTI will now look into exploring the opportunities of joining trade pacts and reviewing existing free trade agreements (FTAs) to boost the country's trade and investment relation with other nations.
"When we concluded the RCEP, now it gives us more resources to devote to other FTAs including the review of existing FTA," he said.
He added that the Philippine government has been interested in joining the CPTPP, also known as Trans-Pacific Partnership (TPP).
Aside from the Philippines, other countries that are looking into joining the CPTPP include China, South Korea, Indonesia, Thailand, Taiwan, Colombia, and United Kingdom.
United States had been a signatory to CPTPP, until Trump withdrew the US from the trade pact days after he took office in 2017. (PNA)