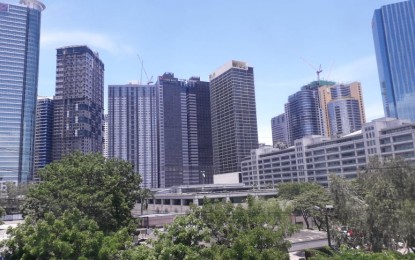 MANILA – An economist forecasts further jumps in the Philippines' balance of payments (BOP) surplus partly due to recovery in foreign direct investments (FDIs), foreign portfolio investments, and remittance inflows.
This, after the Bangko Sentral ng Pilipinas (BSP) on Monday reported the November 2020 BOP surplus of USD1.47 billion, which brought the year-to-date level to USD11.79 billion.
In a report, Rizal Commercial Banking Corporation (RCBC) chief economist Michael Ricafort said that while the November BOP surplus is lower than month-ago's USD3.44 billion, it is almost among the eight-year highs and is an increase compared to year-ago's USD541 million surplus.
Aside from the improvement of foreign investments into the country, Ricafort said narrower trade deficit also boosted the country's BOP position, citing that exports are back to pre-Covid levels while imports growth remains low.
Proceeds of the government's foreign borrowings, partly due to increased requirements to finance pandemic-related spending, also boosted the BOP position.
Other factors that support the BOP position, along with the gross international reserve (GIR), are revenues from the business process outsourcing (BPO) sector, income of BSP's investments overseas and gains from foreign exchange operations, and other income from abroad.
"BOP surpluses could be sustained at relatively high levels as the inflows is US dollars from aforementioned inflows could still be sustained in the coming months, consistent with and helping GIR reach new record highs," Ricafort said.
BOP refers to the balance of money coming in and out of a country within a given period.
Relatively, the country's foreign reserves to date hit a record-high USD104.82 billion, which is equivalent to about 11.2-months' worth of imports of goods and payments of services and primary income.
"Sustained BOP surpluses to fundamentally lead to record high gross international reserves (GIR) into uncharted highs well above latest new record high of USD104.508 billion that have structurally supported the appreciating trend of the peso exchange rate vs. the US dollar in recent weeks/months," Ricafort added. (PNA)