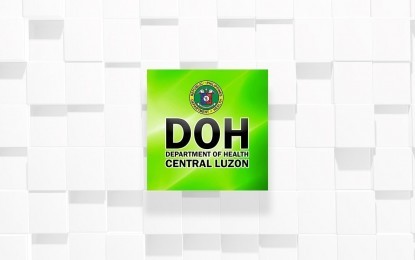 CITY OF SAN FERNANDO, Pampanga – At least 89.7 percent of the total 25,602 individuals who tested positive for the coronavirus disease (Covid-19) in Central Luzon has recovered.
Based on the latest regional case bulletin of the Department of Health-Central Luzon Health Development (DOH-CLHD), the region logged 512 new recoveries, pushing the total number of recovered cases to 22,979.
The DOH-CLHD also reported there are currently 1,654 active cases or 6.5 percent of the total number of patients.
Of these, 1,003 are mild cases, 604 are asymptomatic, 36 are severe, and 11 in critical condition.
On the other hand, the DOH-CLHD said the total number of those who succumbed to Covid-19 in the region is 969, which is 3.8 percent of the total caseload.
As of Dec. 28, there are 92 new cases reported in the region.
Pampanga has the highest number of new cases with 55; followed by Bulacan with 32; Bataan and Angeles City with two each; Olongapo City with one.
Meanwhile, the provinces of Tarlac, Nueva Ecija, Zambales, and Aurora have zero new Covid-19 cases.
The DOH-CLHD also said 78 out of the 138-bed capacity dedicated to patients with Covid-19 in the region are available.
Also available for Covid-19 patients' use are 813 out of 1,158 isolation beds, 410 out of 505 ward beds, and 146 out of 188 ventilators.
The DOH-CLHD reminds the public not to be complacent and strictly observe the minimum health standards, especially during this holiday season.
DOH-Region 3 director Cesar Cassion earlier said wearing face masks, frequent washing of hands, observing physical distancing, staying at home, and foregoing non-essential travels are still important to keep everyone safe and protected from Covid-19. (PNA)