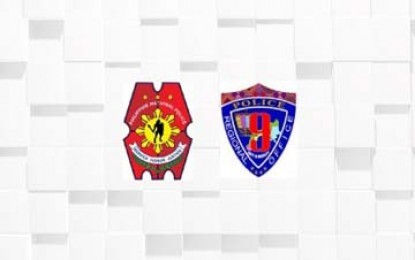 ZAMBOANGA CITY – Police authorities have seized over half-a-million pesos worth of firecrackers on New Year's Eve in this city and in nearby Zamboanga Sibugay province, an official said Friday.
Capt. Edwin Duco, Police Regional Office-9 (PRO-9) information officer, said a joint team of policemen and Regional Civil Security Unit-9 (RCSU-9) seized some PHP500,000 worth of assorted firecrackers around 3 p.m. Thursday at Freedom Stage, Barangay Poblacion, Ipil, Zamboanga Sibugay.
Duco said the firecrackers were seized when the team led by Maj. Ricardo Banes Jr. launched a joint operation against violators of Republic Act (RA) 7183 otherwise known as "An Act Regulating The Sale, Manufacture, Distribution And Use Of Firecrackers and Other Pyrotechnic Devices" at Freedom Stage, Barangay Poblacion, Ipil.
Duco said the firecrackers were brought to Ipil Municipal Police Station for proper disposition.
Meanwhile, operatives of the Zamboanga City Police Office (ZCPO), seized some PHP17,270 worth of assorted firecrackers and pyrotechnics in line with the implementation of RA 7183 on Thursday.
The ZCPO operatives also impounded eight motorcycles due to excessive noise in a separate implementation of RA 7183 in several barangays here.
Duco said the assorted firecrackers and pyrotechnics were seized in the villages of Zone 1, Zone 4, Calarian, and Mampang.
Mayor Maria Isabelle Climaco-Salazar earlier issued a stern warning to residents of this city against the use of firecrackers and pyrotechnic devices during the New Year revelry.
Salazar issued the warning as she reminded the residents of the existing City Ordinance 431 prohibiting the sale, manufacture and use of powerful firecrackers and other pyrotechnic devices here.
City Ordinance 431 was enacted and took effect after the 21-day Zamboanga siege in 2013 that displaced more than 100,000 people. (PNA)