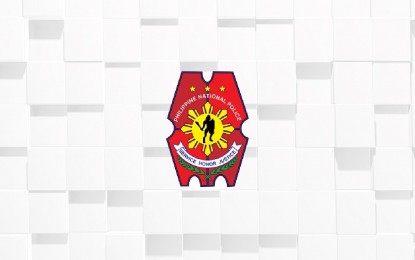 MANILA – The Philippine National Police (PNP) on Monday reported a decrease of 39.59 percent in the total eight focus crimes for the year 2020 compared to 2019 mainly due to the implementation of the community quarantine across the country amid the coronavirus disease 2019 (Covid-19) pandemic.
Maj. Gen. Marni Marcos, Director of the Directorate for Investigation and Detective Management (DIDM), said the national Total Crime Volume dropped by 39.51 percent -- from 68,214 cases in 2019 to 41,269 cases in 2020.
"The total crime volume for 2020 is significantly lower than that of the previous year," Marcos told reporters in a press briefing in Camp Crame on Monday.
The eight focus crimes include murder, homicide, physical injury, robbery, theft, vehicle theft, motorcycle theft, and rape.
The downtrend in the crime volume for the succeeding months can be attributed as people adapted to the new normal and observed quarantine-related protocols, Marcos said.
Meanwhile, on eight focus crimes, theft has the largest decrease by almost 50 percent, he added.
Marcos said the number of index crimes decreased by 39.39 percent in 2020 compared to 2019 while there was a slight increase of non-index crimes by 1.43 percent due to the upsurge in the occurrence of quarantine violations from March to April.
Index crimes are serious crimes such as murder, homicide, physical injury, robbery, rape, theft, and carjacking, while the non-index crimes are violations of local ordinances and laws and vehicular accidents.
The increase was also attributed to the intensified campaign against illegal drugs.
"Monthly trend of the eight focused crimes in 2020 is significantly lower compared to that of 2019," he said.
Moreover, Marcos attributed the drop of crimes committed to the implementation of enhanced community quarantine, which limited the movement of the people.
"Assessment on the crime environment is the general decrease in all eight focused crimes caused by the limitation of the movement of public during the enhanced quarantine," he said.
Meanwhile, Marcos said the crime clearance efficiency for 2020 improved as compared to the previous year and it can be attributed to the improved templates in suspect identification and constant monitoring and follow up of cases by investigators despite the challenges posed by the coronavirus disease 2019 (Covid-19) pandemic.
"The continuous enhancement of the next generation of investigation systems or the NGIS has influenced the improvement of crime clearance and solution efficiencies for 2020," he stressed.
Based on the DIDM data, the crime clearance efficiency for 2019 has 91.72 percent while it has 95.15 percent in 2020 with variance increase of 3.43 percent. The crime solution efficiency in 2019 is 76.37 percent compared 79.74 percent in 2020 with 3.37 variance increase.
"Under the guidance of the Chief PNP, the continuous monitoring and follow up of cases (and) strategies by the investigators contribute in improving crime clearance and solution efficiencies," he noted. (PNA)