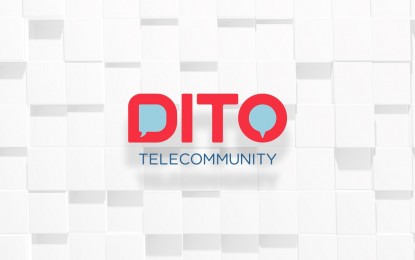 MANILA – A lawmaker on Monday challenged the country's third telco player, Dito Telecommunity Corp., to capture some 30 percent of the market for mobile internet services within 24 to 36 months.
Makati City Rep. Luis Campos Jr. said Dito, which is set to launch commercial operations this March, should fire up forceful competition in the market for internet services.
"The government did not bring in Dito so that it will end up a minor player with a marginal market share of 10 to 15 percent," Campos said.
Campos noted that the newest player could help promote a strong and highly dynamic telecommunications market where three large players are constantly racing to offer superior services to consumers, similar to Thailand, that could result in "truly world-class" internet speeds.
He said Thailand has the second fastest average mobile internet speed at 42.80 megabits per second (Mbps), after Singapore's 71.32 Mbps, among the 10 members of the Association of Southeast Asian Nations (Asean).
The Philippines, on the other hand, has the second slowest average mobile internet speed at 18.49 Mbps, just slightly ahead of Indonesia's 17.45 Mbps, among Asean members, according to the Speedtest Global Index.
Campos proposed in House Bill 7479 to reclassify internet access as a basic telecommunications service.
He said the country's 25-year-old Public Telecommunications Policy Law treats internet access as a "value-added service" rather than a basic service, which means that suppliers are relatively free to provide the service on their own terms.
The bill empowers the National Telecommunications Commission to set compulsory deadlines for industry players to deliver faster internet speeds under pain of a fine of PHP1 million per day, or PHP365 million per year, until they achieve compliance.
Backed by its 40-percent foreign partner China Telecommunications Corp., Dito is expected to start selling SIM cards to consumers this March in stand-alone stores as well as mall shops.
Dito has pledged to deliver internet services with a speed of 27 Mbps and provide network coverage to 37 percent of the population in its first year of operation.
By the fifth year, Dito is expected to supply an internet speed of 55 Mbps and cover 84 percent of the population.
Campos said the government may seize Dito's PHP25.7 billion performance bond and recall its assigned frequencies should the company fail to honor its commitments. (PNA)

Dito logo