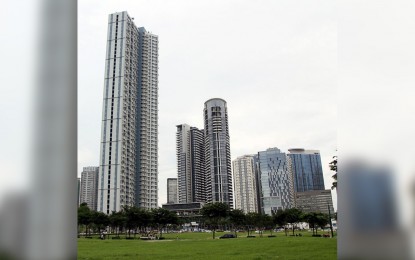 MANILA – Continued easing of quarantine measures, along with the deployment of coronavirus disease 2019 (Covid-19) vaccines, are expected to boost domestic growth to within-target levels this year.
In a report Monday, Rizal Commercial Banking Corporation (RCBC) chief economist Michael Ricafort forecasts a growth, as measured by gross domestic product (GDP), of between 6 to 7 percent for the Philippine economy this year, close to the 6.5-7.5 percent target of economic managers.
He said the timely approval of the PHP4.5-trillion national budget for this year is also a plus since it will ensure that infrastructure programs will be financed.
He also projects the passage of priority reform bills like the Corporate Recovery and Tax Incentives for Enterprises (CREATE), which will reduce corporate income tax (CIT); and the Financial Institutions Strategic Transfer (FIST) bill early this year.
Further cut in banks' reserve requirement ratio (RRR), which has been reduced by as much as 200 basis points last year, is also seen as a boost to the domestic economy as this will further lower borrowing costs.
Ricafort, however, cited risks to domestic growth including the continued increase of Covid-19 cases in the US, and the possible impact of continued mutation of the Covid-19, which will complicate measures that need to be implemented to address the pandemic.
Ricafort forecasts an uptick in the Bangko Sentral ng Pilipinas' (BSP) key policy rates to as much as 2.5 percent this year after being slashed off by 200 basis points to record low of 2 percent for the overnight reverse repurchase (RRP) rate last year.
The aggressive cuts in the BSP's key rates were aimed at encouraging lending to boost economic activities and help address the pandemic.
Inflation is also expected to post a faster but within-target level of between 2.8-3.3 percent this year as the economy recovers.
The government's inflation target until 2024 is between 2 to 4 percent.
As of end-November last year, inflation rate averaged at 2.6 percent amid the uptick to 3.3 percent in the 11th month this year from month-ago's 2.5 percent. which authorities point to the impact of the strong typhoons that hit Luzon during the month. (PNA)