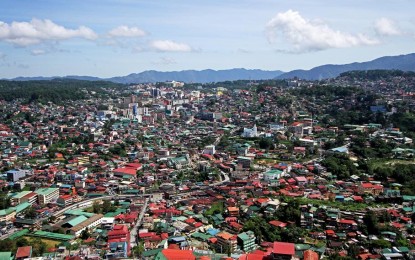 BAGUIO CITY – This summer resort city received a total of 19,242 tourists last December, the city tourism office has reported.
They were among those who registered at the online portal visita.baguio.gov.ph.
as tourists and arrived from December 1 to 31, city tourism supervising officer, engineer Aloysius Mapalo, said Tuesday.
The highest number of daily visitor entry was recorded on December 30 with 1,707 arrivals.
Based on the report provided to the media, 21,639 had registered at the online tourist information portal from November 30 to January 3 and 20,916 travels were approved.
The city disapproved the requests of 628 registrants who reside outside Luzon. Baguio only accepts tourists from Luzon.
Mapalo earlier said other registrants were disapproved due to incomplete requirements or information provided.
Others simply registered to check out the portal for future plans.
A tourist is given a QR code, which is checked and verified at the border checkpoint to assure that only those authorized are allowed entry.
The report also included those who registered at https://hdf.baguio.gov.ph and those who had essential travels to the city as they are potential tourists.
In an interview on Monday, Mayor Benjamin Magalong said the tourists were "very manageable", estimating that there were about 5,000 tourists a day.
"At an average, (about) 800 to 1,200 (tourists arrive in) a day and most of them are staying for about three to five days," Magalong said, noting that the city government tries to create a balance between health and tourism, allowing only a manageable number of tourists to enter the city.
The figure was not even 10 percent of the arrivals that Baguio used to get before the pandemic.
He said several workers in the tourism industry continue to be affected by the pandemic as the hotel occupancy rate is only at about 5 percent and only at the two major accommodations – the Baguio Country Club and Camp John Hay Manor.
Due to the low number of tourists, some hotels have remained closed to prevent further losses in operational costs.
Baguio Country Club general manager Anthony de Leon earlier said their workers were still on a flexible work schedule, reporting only twice a week so that all would have the same chance of earning for their families.
"It will take time before we can recover but we need to survive," de Leon said. (PNA)