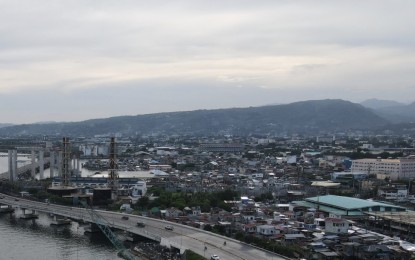 CEBU CITY – The Department of Health (DOH) in Central Visayas has observed an increase in coronavirus disease 2019 (Covid-19) cases in the region, recording a 57-percent rise of active cases in the first 10 days of the year.
The DOH-7 case bulletin, as of Sunday, said the region now has a total of 1,207 individuals who contracted Covid-19 from the 688 recorded on the first day of the year.
Although the agency observed slower recoveries in the region since the long holidays, it has now a total of 23,013 recoveries with a 0.5 percent increase since the first day of this year.
The number of Covid-19 recoveries represents 90 percent of the 25,658 total infections listed in the region since the start of the pandemic in March last year.
The agency is closely monitoring this capital city, which saw an increase of active infections with slower recoveries, prompting the DOH-7 to reopen a patient care facility in the city's uptown area.
Dr. Mary Jean Loreche, DOH-7 chief pathologist and Covid-19 spokesperson, on Sunday said the reopening of the Sacred Heart School (SHS) Field Center is in anticipation of a rise in the number of cases in Central Visayas.
On Sunday, the DOH-7 recorded 49 new Covid-19 cases in Cebu City, as well as 10 new recoveries.
Of the four provinces in the region, Negros Oriental has recorded 513 cases; Cebu province, 166; Bohol, 22; and Siquijor, four.
Of the three major cities in the region, this capital city has most of the cases at 370; Mandaue City, 73; and Lapu-Lapu City, 59.
This capital city still has the highest number of recoveries in the region, comprising 44 percent or 10,067 cases out of the regional tally of 23,013. The cities of Lapu-Lapu and Mandaue have 2,525 and 2,515 recoveries, respectively.
Of the four province, Cebu logged most of the recoveries with 6,538; Bohol, 781; Negros Oriental 563; and Siquijor, 24.
The region recorded two new fatalities due to Covid-19 on Sunday. This brought to 1,438 the total death tally of the region. (PNA)