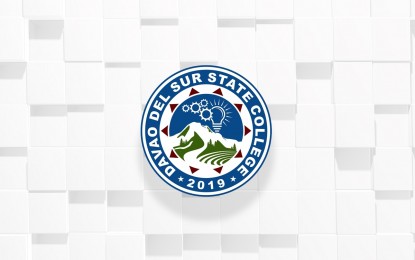 DAVAO CITY – A state-of-the-art virtual library worth PHP10 million will soon rise at the Davao del Sur State College (DSSC) to improve the quality of academic research for personnel and students.
Dr. Augie Fuentes, DSSC president, told the Philippine News Agency on Wednesday the project was funded by the office of Senator Sonny Angara and its construction will start in the first quarter of this year.
"Through the efforts of DSSC management, the proposal for the establishment of the DSSC virtual library has been accepted and funded by the Hon. Senator Sonny Angara. The project is indeed vital not just in the students' journey but to the teaching and non-teaching personnel of the institution," she added.
Fuentes also said to cope up with the current trends in academic libraries, the establishment of the Virtual Library is necessary to meet the Certificate of Program Compliance (CPOC), Centers of Excellence (COE), and Centers of Development (COD) standards.
She added that the facility will also improve the quality of teaching and research in DSSC through the provision of current e-books, e-journals, and other virtual library resources amid the pandemic and would create flexible spaces for small and large groups, one-on-one meetings, and individual study.
"The virtual library can be an ideal venue to blend face-to-face with virtual meetings, allowing the broad population of students who commute or telecommute to join their teams in project discussions. It would also invite students to devise their own approaches to their work and to transfer what they learn in one course to the work they do for another," she said. "Instead of implementing hiatus in its operation especially in the students' learning, the (coronavirus disease 2019) situation became an opportunity for DSSC to be heard and establish a space that is safe, inclusive, and effective learning environments for all its stakeholders."
She said as the world responds to the pandemic, the government has temporarily closed all educational institutions which affected 90 percent of their student population.
However, Fuentes said there is a transition to distance learning on an unprecedented scale and DSSC shifted to courses online.
As a result, students are engaging with e-books and e-learning, and researchers are drawing chiefly on electronic journals.
"Indeed, the digital library has demonstrated the potential not just to enable a richer, more diverse public domain, but to promote human development itself," she added.
With the creation of the virtual library, Fuentes said it is expected to have an electronic library collection which is composed of educational spaces, similar to libraries and classrooms that share space for information technology, remote or online education, tutoring, collaboration, and reading or study. (PNA)