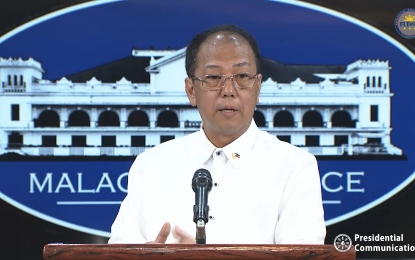 MANILA – The prices of the coronavirus vaccines circulating in various social media platforms and other publications are not the same as the government's negotiated prices under the COVAX facility, an official said on Wednesday.
In a statement, National Policy Against Covid-19 chief implementer and vaccine czar Secretary Carlito Galvez Jr. said the price lists circulating online are based on commercial value.
"We want to caution the public on the prices of vaccines circulating online and in many publications. These are market prices and not the COVAX prices that were in our negotiations with vaccine manufacturers," he said.
Galvez said the prices under the COVAX facility, a global risk-sharing mechanism for pooled procurement and equitable access to Covid-19 vaccines, are almost 300 percent lower than the market prices.
"Despite the limited supply and massive global demand for the vaccines, we were able to negotiate and secure over 100 million vaccine doses at a lower price or the same price offered to the COVAX facility," he said.
Galvez said the price list of vaccines cannot be disclosed since negotiations are bounded by a confidentiality agreement.
However, Galvez assured that the government has acquired vaccines at a lower price.
He assured that the government will only buy safe and effective vaccines.
"The government maintains a portfolio of vaccines. This contains all the brand names and manufacturers of vaccines that are under development, from this portfolio, the government identifies the companies it will negotiate with," Galvez said.
"All our decisions are based on the recommendations of our vaccine experts who have seen promising results in the candidate vaccines," he added.
Galvez said all coronavirus vaccines procured by the government will undergo stringent evaluation and selection process of the Food and Drug Administration (FDA) to ensure their safety and efficacy.
Only FDA-approved vaccines, whether for an Emergency Use Authorization (EUA) or for clinical trials, will be used during the vaccination program, he added.
"Regardless of brand names or country origin, all vaccine candidates will undergo the same rigorous regulatory review procedures," he said.
Galvez said the initial batch of the Covid-19 vaccines is expected to arrive by February.
He urged the public to get immunized once the vaccines are available in the country.
"With the availability of the vaccines and our strict observance of minimum health standards – wearing of face masks, maintaining social distancing, and practicing proper hygiene – we will be able to curb the spread of the virus and eventually put an end to this pandemic," he said.
Galvez reiterated that the government is scaling up efforts to provide safe and efficient Covid-19 vaccines which will be given free to all Filipinos. (PNA)