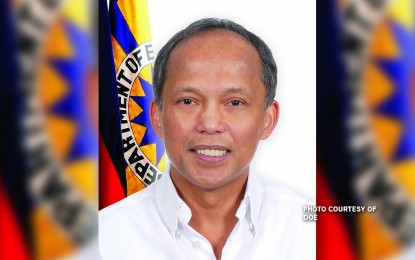 MANILA – At the sidelines of the year-end assessment meeting of the Mimaropa Cabinet Officer for Regional Development and Security (CORDS), chairman and Energy Secretary Alfonso Cusi stressed the need to intensify an all-out campaign against the communist terrorist groups that were reportedly recruiting minors to join their rogue organization.
Municipality of Bongabong-Oriental Mindoro Mayor Elgin Malaluan expressed alarm over the growing number of incidents where the youth are being targeted.
"It is unfortunate that the CPP-NPA (Communist Party of the Philippines-New People's Army) has been taking advantage of the pandemic to mislead and recruit minors to their lost cause," Malaluan said.
The CPP-NPA is listed as a terrorist organization by the United States, European Union, the United Kingdom, Australia, Canada, New Zealand, and the Philippines.
"As ordered by President Rodrigo Roa Duterte, we need to build back a better Philippines and provide a comfortable life for all so I hope that the Regional Task Force will continue to implement infrastructure development projects as well as programs to provide a livelihood, housing, education, and health, especially for the indigent communities. Recently, I have been actively involved in engaging partners that helped provide boats for fishing, seed/money for agribusiness, and computers for the schools," Cusi added. "I believe that the insurgency problem can be solved if we work together to address poverty and ensure that government programs are inclusive and empowering."
Philippine National Police Region 4-B Brig. Gen. Pascual Munoz issued the PNPs reassurance, saying, "We welcome the challenge of CORDS chairman and Energy Secretary Cusi to intensify our campaign against the communist terrorist group (CPP-NPA) and we will continue to work to eradicate this menace."
Currently, the area has been implementing curfew hours and additional checkpoints in strategic points around the region.
The local government units of Oriental and Occidental Mindoro, Marinduque, Romblon, and Palawan have issued persona non grata status to these communist terrorist groups who continue to be a menace to the peace-loving communities of Mimaropa.
Mimaropa consists of the provinces of Mindoro, Marinduque, Romblon, and Palawan. (PR)