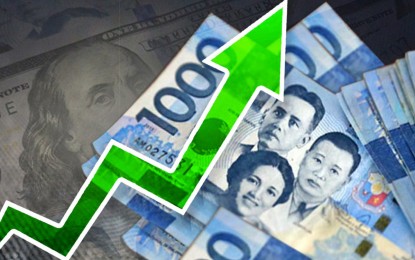 MANILA – An economist cited a likely lesser contribution of remittances on the Philippines' annual output given the continued strengthening of the local currency, which, in turn, translates to lower remittance value in peso terms.
In a report Friday, ING Bank Manila senior economist Nicholas Mapa said inflows from overseas Filipino workers (OFWs) proved its resiliency last year after it countering expectations of big declines.
He said markets expected remittances to drop as much as 20 percent last year after more than 300,000 OFWs were repatriated when they lost their jobs because of the pandemic.
From a projected growth of 4 percent for 2020, the Bangko Sentral ng Pilipinas (BSP) revised this to a 5-percent contraction.
However, monetary officials later on revised again their projection to a 2 percent contraction after year-on-year declines are lesser than forecast.
Cash inflows from OFWs posted growths in most of 2020 but negative annual prints were recorded in March, -4.7 percent; April, -16.2 percent; May, -19.3 percent, and August, -4.1 percent.
Last November, cash remittances posted a 0.3 percent annual growth, although the end-November figure stood at -0.8 percent.
Mapa said OFWs managed to send money to their families in the Philippines despite the challenges brought about by the pandemic.
He said this supported well for the local currency, which has been strengthening against the US dollar also because of weak imports and government borrowings.
After starting 2020 at 50-level against the greenback, the peso finished the year at 48-level to a US dollar.
While this is positive for the local currency, remittance beneficiaries got lesser peso value from these inflows.
Remittances are among the domestic economy's growth drivers for decades now as it accounts for nearly 10 percent of gross domestic product (GDP).
Mapa said "remittance growth in PHP (Philippine peso) terms is actually still negative, indicating that the money sent home by the gallant OFs (overseas Filipinos) are less and less able to cover PHP expenses."
"Thus, the remittance punch that helped fuel domestic consumption is increasingly less potent in carrying the full weight of the economy on their backs," he said.
Mapa noted that "authorities have pointed to remittance flows as a sign of better things to come."
"However, the fading punch registered by the PHP value of these remittances may mean that the domestic market will need to look for other sources of growth in the coming months," he added. (PNA)