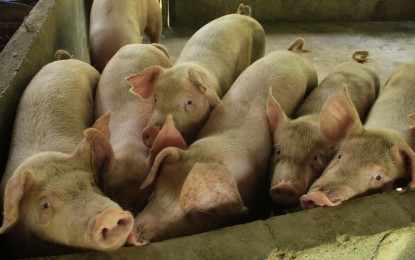 MANILA – The University of the Philippines Los Baños (UPLB) will be working with the Department of Agriculture - Bureau of Animal Industry (DA-BAI) to avert the further spread of African swine fever (ASF) in the country.
"Dr. Jezie Acorda and Dr. Merdelyn Lit are chair and vice chair, respectively, of the UPLB Technical Advisory and Working Group (TAWG) for the Surveillance, Diagnosis, Control, and Prevention of ASF, Avian Influenza, and other Economically Important Diseases," UPLB said in a statement on Friday.
Acorda is the dean of the College of Veterinary Medicine while Lit is vice chancellor for research and extension.
Dr. Samuel Castro, the DA's focal person on ASF concerns, said the disease has decimated to 30 percent of the total swine population in the country in 37 provinces.
The ASF has been contracted mostly in Luzon and in the southern part of Mindanao, he said.
"To stop the spread, there has to be targeted communication, intensified surveillance, geotagging of animals and meat, intentional meat and product testing, and a localized attack or response at the community level by empowering local government units to implement elevated responses and enhanced communication of strict protocols and guidelines," Castro said.
He also highlighted the need to conduct ASF vaccine trials and mandatory testing for ASF every 21 days of farms that transport pigs for slaughter and to refocus the DA regional livestock budget toward ASF control.
At present, regional offices in the Visayas, as well as Region 4-B (Mimaropa), have not reported any ASF incidence yet.
Agriculture Secretary William Dar has already released elevated measures against ASF noting the economic outcome of the low supply of pork and pork products.
The DA has also increased the shipments of pork and pork products from areas in the country without ASF to reach Metro Manila and Luzon which are the areas with higher consumption of meat.
Imported pork cutlets from countries without ASF cases were also allowed.
These measures are apart from the PHP400 million budget for the Integrated National Swine Production Initiatives for Recovery and Expansion (INSPIRE) of the National Livestock Program (NLP) where mother pigs and feeds would be distributed to areas that are now cleared of the ASF. (PNA)