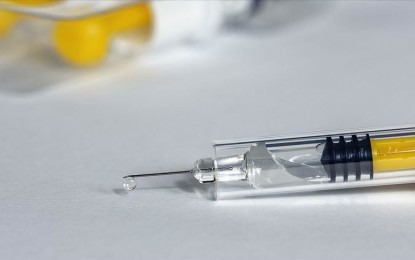 MANILA – The prices of coronavirus vaccines circulating online are indicative market prices based on the rates published by manufacturers and not the negotiated prices with the government, the Department of Health (DOH) said Monday.
The DOH issued a statement in response to Senator Sonny Angara's list of vaccine prices which he said came from the department during the hearing on the government's vaccine program.
The vaccine prices as released by Angara's office show that total prices for two doses of Moderna cost PHP3,904 - PHP4,504; Sinovac, PHP3,629.50; Pfizer, PHP2,379; Gamaleya, PHP1,220; COVAX Facility, PHP854; AstraZeneca, PHP610; and Novavax, PHP366.
The DOH said such prices were generated for the purpose of estimating the proposed budget for the vaccination program.
"These are not, in any way, the negotiated prices that the government and the manufacturer agreed on," the statement read.
Vaccine czar and National Policy Against Covid-19 chief implementer Secretary Carlito Galvez Jr. earlier said the prices of the coronavirus vaccines circulating online are not the same as the government's negotiated prices under the COVAX Facility.
As such, the DOH urged the public to "trust and respect the process" that the government, through Galvez, is undertaking to ensure that Filipinos are afforded the best vaccines at ideal prices. (PNA)