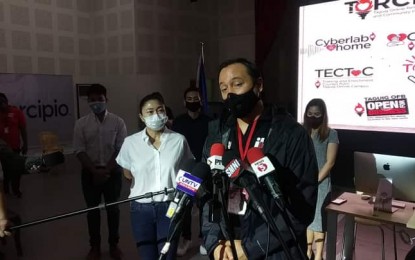 MANILA – Some 716 vaccinators are ready to implement Taguig City's Covid-19 vaccination program once the jabs become available.
The vaccinators are doctors, nurses, and midwives who underwent training for the coronavirus disease 2019 (Covid-19) vaccination on January 18 to 19 in preparation for the city's vaccination program, which is set to cover one million residents of Taguig, at no cost, according to a news release issued on Tuesday.
Some of the trained vaccinators will be on site for the dry run, along with actors to serve as stand-ins to receive the vaccines.
Once the program is fully rolled out citywide, the vaccination team will be deployed to three mega vaccine facilities and community vaccination centers in every barangay.
The city government earlier announced a PHP13.5-billion recovery budget for 2021, with PHP1 billion to be used for the vaccination program.
Taguig also promised an end-to-end delivery system that would swiftly administer the supplies as soon as they are delivered to the city.
Mayor Lino Cayetano earlier announced that Taguig has pre-ordered vials from biopharmaceutical firm AstraZeneca and was in negotiations with other suppliers to complement the provisions from the national government.
Last Saturday, Taguig partnered with ORCA Cold Chain Solutions to ensure that it could safely store and transport the vaccines.
Cayetano said the partnership aims to ensure ample room for the city's pre-ordered vaccines, and enough to even store vaccines procured by neighboring cities.
"Taguig is ready. We are steadfast in our pledge of immunizing all Taguigeños and ending this battle against the coronavirus. We have cleared the highest standards in disease surveillance, testing, and treatment, and we cannot drop the ball now," he said.
The Covid-19 vaccines approved for distribution worldwide require refrigeration, a prerequisite that poses a logistics challenge for many government units. (PNA)