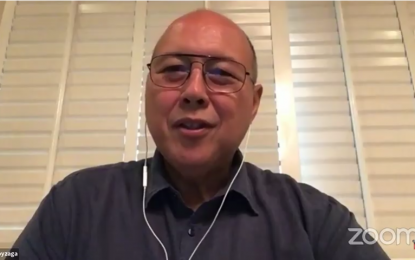 MANILA – The Philippine women's baseball and the boys under-12 teams have to wait a little longer before they can play as Philippine Amateur Baseball Association (PABA) president Chito Loyzaga confirmed on Thursday that the international events that they are supposed to be in have been called off due to the continuous threat of the coronavirus disease 2019 pandemic.
During the Usapang Sports forum of the Tabloid Organization in Philippine Sports, Loyzaga first announced that the Women's Baseball World Cup has been postponed again.
Originally scheduled for last year, the event was initially moved to March this year.
But following a confirmation on Monday, Loyzaga bared the sad news.
"We already got confirmation from the World Baseball Softball Confederation that the Women's World Cup, which is supposed to be held in Mexico this March, has been postponed to a later date," Loyzaga said.
This prompted PABA to postpone the national team training too.
"With regards to our women's [team], we will at least suspend first our training also because of the present pandemic and hopefully come back perhaps when we're in a better situation where we can have perhaps face to face training," Loyzaga said.
On when he projects the World Cup to finally push through, he said, "We are hopefully expecting that maybe it might be rescheduled again perhaps after the Olympic Games."
Loyzaga then announced that there will be no more U-12 Asian Baseball Championship as well.
"We were supposed to have our U-12 Asian Championship at the end of March, but this time, the Baseball Federation of Asia (BFA) canceled the tournament already," he bared.
Like the Women's World Cup, the U-12 Asian championship was originally scheduled for 2020 but was pushed to March this year as well.
However, due to the pandemic, the BFA decided to just fully call the biennial event off.
"We hope to have it in 2022," Loyzaga further quipped.
Despite the postponements, he said that PABA is still keeping in touch with the sluggers.
"We are communicating amongst the officers and the coaches," Loyzaga continued.
He then hopes that they can finally go back to action especially with the mass vaccination across the globe already ongoing. (PNA)