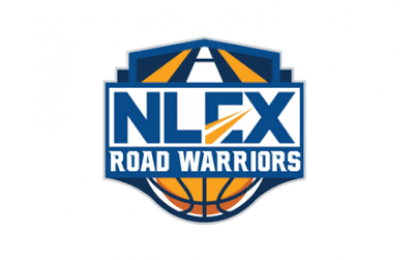 MANILA – NLEX coach Yeng Guiao prefers preparing his team this early ahead of the upcoming Philippine Basketball Association (PBA) season.
"We'd like to start early, we'd like to be prepared physically and mentally," Guiao said on Friday.
The Road Warriors' first order of business was to re-sign the core of their lineup last year.
They did so after giving Will McAloney, Kenneth Ighalo, Bong Galanza, Kris Porter, JR Quinahan, Raul Soyud, and Mike Miranda new playing contracts the night before.
With explosive guards Kiefer Ravena, Kevin Alas, and Jericho Cruz staying put too, NLEX has indeed kept nearly its entire lineup from last year.
The team is also set to re-sign Paul Varilla, who missed the contract signing on Thursday because he had to undergo quarantine after returning from the United States.
The Road Warriors, despite a late run during the regular season that saw them winning four of their last five games, fell short of a quarterfinal berth, finishing ninth at 5-6.
However, Guiao said they had positives from last year that they would carry through the next season.
"We'll take those lessons with us and be able to come out as a better team," he said.
Big man needed
While NLEX was able to keep McAloney, Porter, Quinahan, Soyud, and Miranda, Guiao said he is still looking for some more ceiling in the PBA Draft.
He bared that he would select a big man with the first of the Road Warriors' two first-round picks, which is pegged at number three overall.
"Once we get a big man, ang isusunod namin (what we will draft next) is best talent regardless of position," Guiao said.
Blackwater originally owns the third pick, but the draft pick was traded to NLEX in a three-team deal with TNT, which took Poy Erram, the centerpiece of the swap.
The Road Warriors' default first-rounder wounds up as the fourth overall pick, which means they get to pick two top prospects in succession.
NLEX has some good options to choose from with the number three pick as two talented big men applied for the draft in James Laput and Larry Muyang.
Standing at 6-feet-10, Laput, who played for Porac in last year's Chooks-to-Go Pilipinas 3x3 President's Cup, could be a match-up problem for other teams, especially those who do lack some size on the floor.
Also declaring for the draft is 6-foot-5 Muyang, who has been battle-tested with his championship experience at Letran and the Pampanga teams in the Maharlika Pilipinas Basketball League and the National Basketball League.
As of Thursday, 67 players have already applied for the draft, with Jamie Malonzo as the most notable among the latest applicants. (PNA)