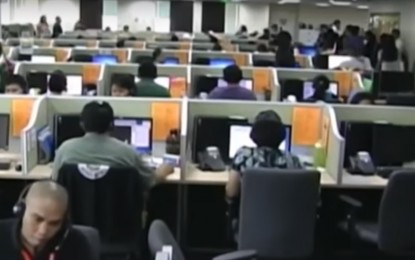 MANILA – Real estate consultancy firm Santos Knight Frank expects an additional 1.2 million square meters of leasable space in the office market this year.
Santos Knight Frank senior director for occupier services and commercial agency Morgan McGilvray said the vacancy rate in the office sector is expected to increase in 2021 with these new supplies coming into the market.
McGilvray added some of these new office spaces are those projects that should have been delivered in 2020 but were delayed due to restrictions amid the pandemic.
Santos Knight Frank data show the local office space market recorded its historical vacancy rate last year at nearly 10 percent from a little over 4 percent in 2019.
McGilvray said the softer demand for office space will also lead to higher vacancy rates this year.
With the higher supply of office space than the demand, rates are expected to flatten out in 2021, he added.
While some firms are anticipated to be downsizing, especially local companies, the executive said large business process outsourcing (BPO) companies and multinational companies are likely to expand.
The property consultancy firm said global cost-cutting and the fiscal policy of US President Joe Biden will have an important implication in the Philippine BPO industry.
It added BPO firms are seen to continue their expansion here, with a big growth expected in healthcare BPO.
"2020 was a challenging year for Philippine real estate and the global property market, but we see the new year as a promising time for real estate sectors such as industrial and logistics, office, residential, REITs (real estate investment trusts), and data centers, among others. In general, we expect to see a soft rebound in the real estate market as the economy gradually recovers," Santos Knight Frank chairman and chief executive officer Rick Santos said. (PNA)