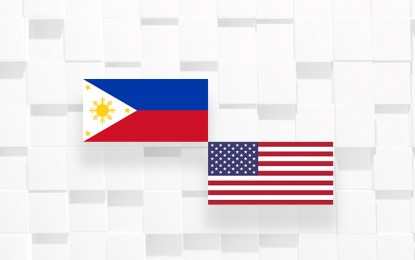 MANILA – The United States will defend the Philippines against any armed attacks in the Pacific, including in the contested South China Sea, State Secretary Antony Blinken said Thursday as he underscored the importance of the Mutual Defense Treaty (MDT) in the two nations' alliance.
The pledge was made during a call with Foreign Affairs Secretary Teodoro Locsin Jr., a day after Blinken's confirmation as America's top diplomat under the Biden administration.
"Secretary of State Antony J. Blinken spoke today with Philippine Secretary of Foreign Affairs Teodoro Locsin Jr. Secretary Blinken and Secretary Locsin reaffirmed that a strong US-Philippine alliance is vital to a free and open Indo-Pacific region," a readout from the State Department said.
Blinken cited the MDT's importance "for the security of both nations, and its clear application to armed attacks against the Philippine armed forces, public vessels, or aircraft in the Pacific, which includes the South China Sea".
Blinken also rejected China's maritime claims in the South China Sea "to the extent they exceed the maritime zones that China is permitted to claim" under international law.
"Blinken pledged to stand with Southeast Asian claimants in the face of PRC (People's Republic of China) pressure," the statement further read.
"The two secretaries committed to continue building upon a relationship founded on shared strategic interests and history, democratic values, and strong people-to-people ties," it added.
Washington's policy on the disputed South China Sea is a continuation of the previous US administration's position to reject Beijing's vast claims under the nine-dash line, which was invalidated by the Permanent of Court of Arbitration.
Blinken's pledge to defend Manila against aggression in the region also comes amid a new China law that empowers the Chinese coast guard to fire on foreign vessels or individuals it deemed infringing upon its sovereignty.
On Wednesday, Locsin issued a diplomatic protest against the said legislation, citing the areas it may include in the South China Sea, where both China and the Philippines have contesting territorial claims.
Any armed attack on Philippine armed forces, public vessels, or aircraft in the South China Sea will trigger Article IV of the 1951 MDT. (PNA)