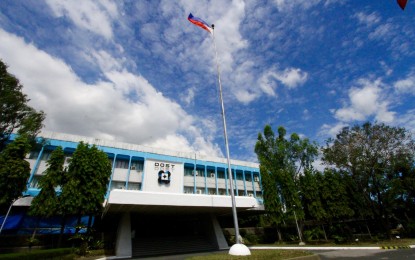 MANILA – Through its existing programs, the Department of Science and Technology (DOST) will continue to assist startups, including overseas Filipino workers (OFWs), as part of the government's efforts to rebuild the economy, Secretary Fortunato de la Peña said Friday.
"Startups are important as they will generate employment. We have programs to assist the MSMEs (micro, small, medium enterprises), communities, especially the marginalized, even for LGUs (local governments) planning for development in their provinces," he said in a virtual presser.
Research and Development Institutions, centers and other platforms are also there to assist the startups, he added.
The DOST has the Small Enterprise Technology Upgrading Program (SETUP), which helps improve the MSMEs' productivity and competitiveness by providing them a loan that is payable in three years. The program aims to encourage them to adopt technological innovations to improve their products and operations.
"We target to assist 781 companies this year," de la Peña. He told the Philippine News Agency that 781 is a combined figure of startups that will be assisted through SETUP and SETUP 4.0.
SETUP 4.0 which will be implemented this year, is an enhanced version of SETUP to align the program with the industry 4.0. Through this, MSMEs could receive innovation enabling fund amounting to as much as PHP5 million which they could pay in three to five years, assistance in procuring the necessary equipment, and training.
Data from the DOST bared that more than 12,000 firms and entities were provided with assistance in 2020. For a total funding of PHP652.381 million, the DOST was able to assist 624 projects, it added.
Startups are encouraged to undergo incubation. There are 48 technology business incubators (TBIs) or hubs across the country. These were funded by the DOST, and were provided with equipment for manufacturing technology, information and communications technology, among others.
There are also TBIs that cater to feed production, animal breed upgrading; food/meat/milk processing; vacuum packaging/labeling and wood processing.
De la Peña said he eyes the establishment of 12 more TBIs this year.
The DOST chief said other companies are encouraged to partner with institutions for research and development (R&D) via the DOST's Collaborative Research and Development to Leverage Philippine Economy (CRADLE) program.
Through CRADLE, the DOST will provide funding for approved R&D proposals from higher education institutions (HEIs), R&D institutions and their partner industries. The partner industry will identify a problem, while the partner HEI or RDI will do the necessary R&D to find solutions. The DOST will provide funding assistance of up to PHP5 million per approved project, but it also requires the industry partner to shoulder at least 20 percent of the total project cost.
In 2020, the DOST has approved 38 CRADLE projects for a total budget allocation of PHP178 million.
In terms of helping OFWs who would like to put up a business in their provinces, de la Peña said the DOST's Innovation for Filipinos Working Distantly from the Philippines (iFWD PH) had a positive response.
Launched last year, the iFWD PH aims to provide returning OFWs with a no-interest loan, as well as training.
There were 119 who have enrolled for the iFWD PH, and 59 of them have already completed Phase 1 of the program, and are about to start Phase 2 or materializing their business, he said.
Businesses may also reach out to the various R&D institutions and centers of the DOST, according to de la Peña.
Among these include the Electronics Product Development Center, which houses hardware and software tools for companies and schools to use for the design, development and testing of electronics products.
The DOST recently inaugurated the Advanced Manufacturing Center that showcases 3D printing, promoting R&D in additive manufacturing. (PNA)