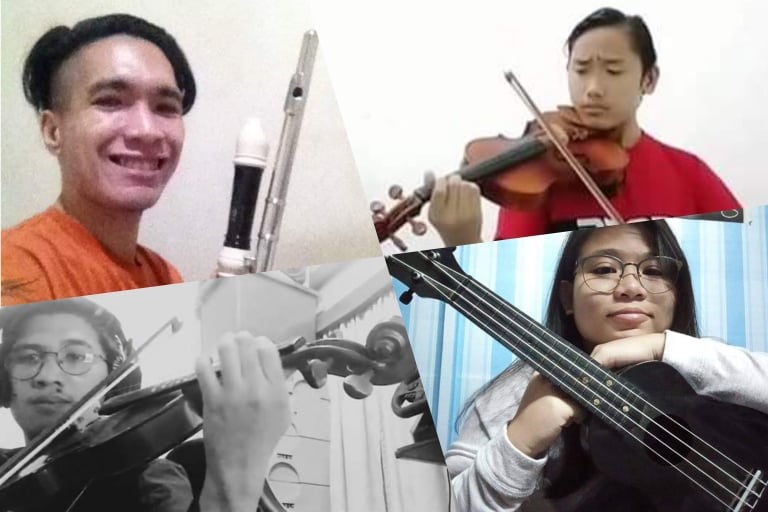 MANILA – It was only during the pandemic when junior high school student Hazir Brina realized he wanted to learn a new activity besides playing Mobile Legends.
Brina, who loves listening to classical music, decided to learn playing the violin.
Inspired by Taiwanese-Australian violinist duo "TwoSet Violin", Brina was elated when he received a violin from his mother for his 16th birthday.
"I dreamed of having my own violin at 11-years-old, but we couldn't afford one at that time. Playing the violin is my stress reliever during the lockdown," Brina told the Philippine News Agency in an interview.
As a self-taught violinist beginner, Brina now uploads videos of himself playing the violin on social media, covering songs such as Edward Elgar's "Salut d'Amour", which was even included in video game Fallout 4 as part of its "Classical Radio Station" songs.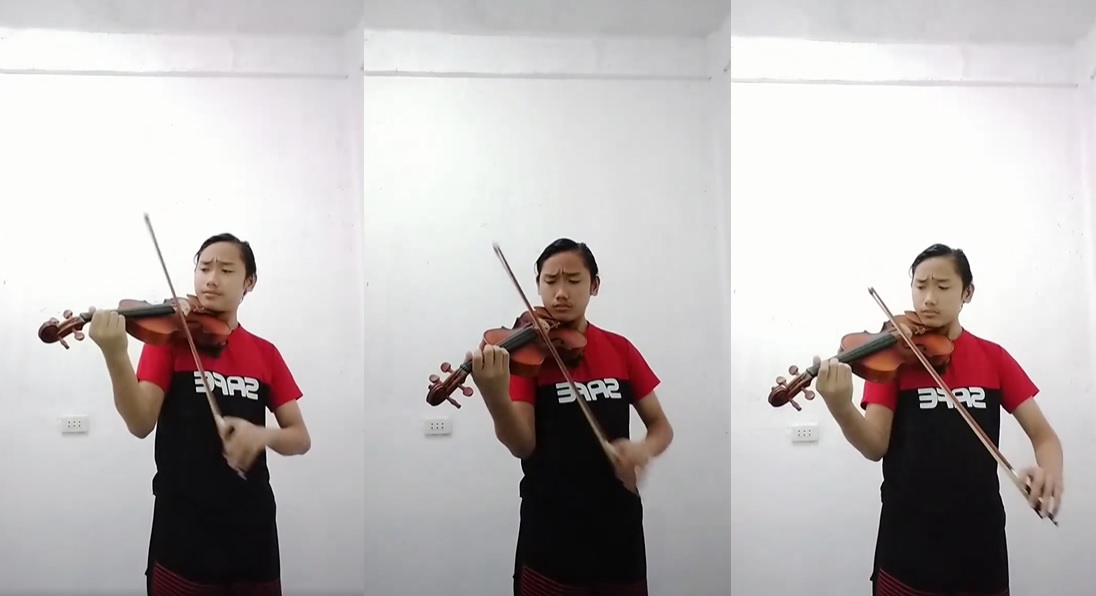 "Unlike other teenagers, I appreciate classical music than modern music. Whenever I have a problem, I listen or play Salut d'Amour because it helps me relax and focus," he said.
Brina is only one of many Filipinos who decided to learn a musical instrument during the lockdown. Being stuck home has provided plenty of time to learn something new.
"My piece of advice for those who want to learn playing an instrument during the pandemic is to never allow anyone from stopping you from doing what you want to do," he said.
Reigniting your music spark
Realizing that playing the flute shouldn't be limited to being an activity done in his elementary and high school music classes, Jayson Real, 30, decided to pick up the woodwind musical instrument after a decade of not playing.
"I used to play the recorder flute in my elementary and high school days but stopped for a decade. I just came back to playing again this quarantine," he said.
Real, a pharmacy assistant, said playing the flute has helped him deal with pandemic uncertainty since adopting a new hobby helped him focus on the good.
"It helped me cope with my depression and stress from the pandemic," he said.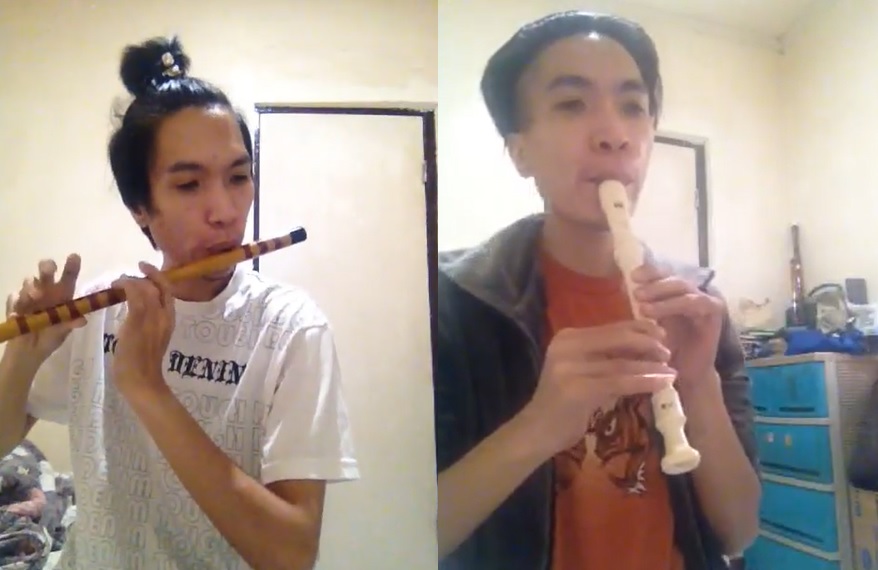 As a self-confessed romantic, Real said he enjoys playing love songs like Celine Dion's My Heart Will Go On and David Pomeranz's Born For You on the flute.
"Flute players are unique because you won't see them often unlike guitar players," he said.
Although he describes himself as an amateur flutist, he is hoping that with enough practice and dedication, playing would soon be a lot easier.
"Learning to play any musical instrument is quite difficult at first, but when you love what you're doing it will be a lot easier in the long run," he said.
The more the merrier
Jezreel Ian Manuel, 26, an instructor at the University of the Cordilleras in Baguio City, is not new to playing instruments. In fact, he could already play at least seven instruments before the lockdown was imposed including the guitar, lyre harp, harmonica, melodica, drums, keyboard, and kalimba.
During the pandemic, Manuel said he learned to play another string instrument -- an acoustic violin 4/4/-- after purchasing one from a local shop in Baguio City.
"The pandemic really gave me an opportunity to pursue and learn the violin," he said, adding that playing musical instruments has helped him become more "focused" and "disciplined."
Manuel said another benefit from learning a new musical instrument is being able to share his talent to his friends and family. After all, he was once part of a Christian band in their church.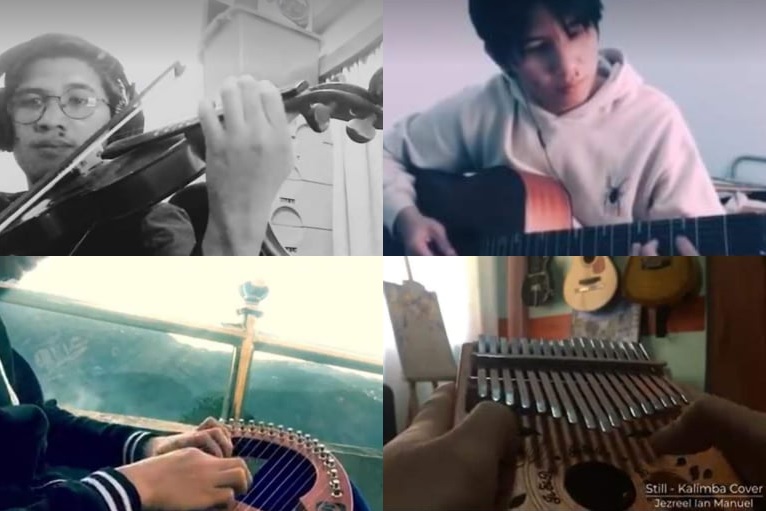 "I mean look, there are only a few violin players out there. So being one of them really makes my family proud," he said.
He takes pride in being productive during the pandemic, encouraging others to develop new skills or improve current ones rather than wasting hours scrolling in social media.
"Learning a new instrument will require a lot of patience and practice. There may be times that you want to quit because you might feel like you are not having a progress. The only thing you have to do is to keep motivating yourself. Focus on your goals and of course, never give up," he said.
Aside from playing musical instruments and uploading his arrangements on social media, Manuel is also passionate about painting, photography, video editing, animation, and graphic design.
Time to practice
Spending more free time at home has given Cath Garcia, 20, the chance to relearn to play the ukulele after encouragement from her friend.
Garcia, a college student taking Information Technology (IT), said that prior to the pandemic, her two-year-old ukulele was gathering dust in her room since she would only play ukulele intermittently.
"To be honest, even though I had it for a long time, I'm still at the beginning stage. Prior to the pandemic, I wasn't able to practice every day because I had a lot of school-related activities to prioritize," she said.
She said playing the ukulele was especially rewarding because it helped boost her confidence.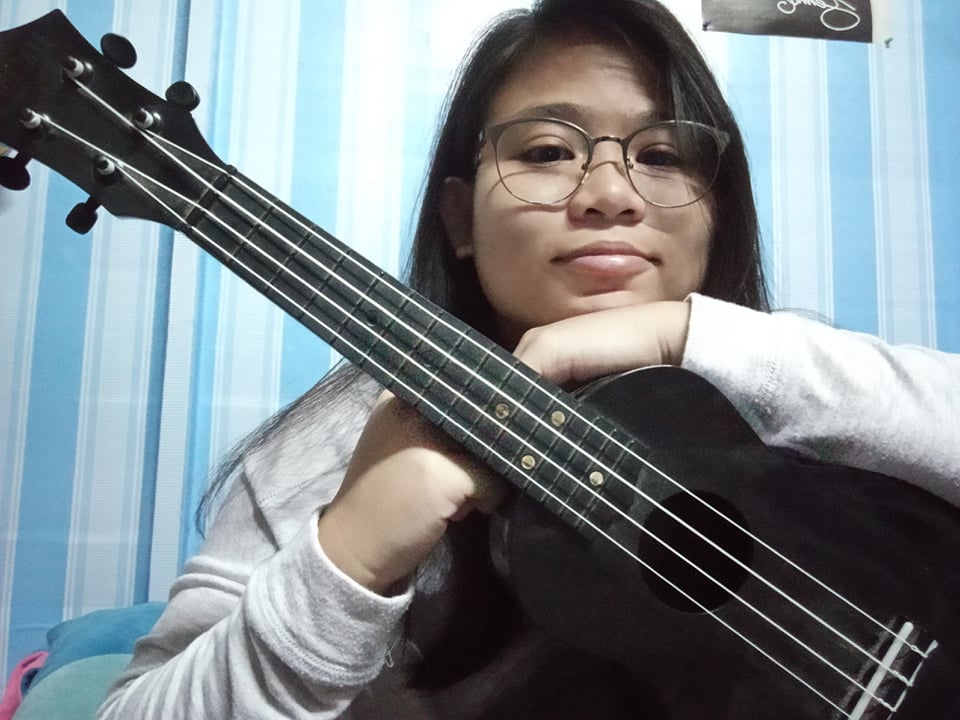 "Nalaman ko na I can sing pala (I found out that I could actually sing) even though pangit yung boses ko (if I don't exactly have the best voice) and I develop my confidence," she said.
Admitting that she has yet to master "fingerstyle" or the technique of playing a ukulele by plucking the strings directly with fingertips, she said that relearning the musical instrument taught her to appreciate herself better.
"Araw-araw ay (Every day is a) discovery, you need to put some time, attention and effort to grow. Being a ukulele player hindi sumagi sa isip ko pero yung best part nito yung natuto ako at nakilala ko pa yung sarili ko (never crossed my mind but the best part about this is I learned something new and I learned more about myself too)," she said.
When she's not attending online classes, Garcia would immerse herself in ukulele tutorials and covers.
Sometimes, she would upload cover videos in social media with the goal of getting other ukuleleists to give her tips on how to improve. (PNA)