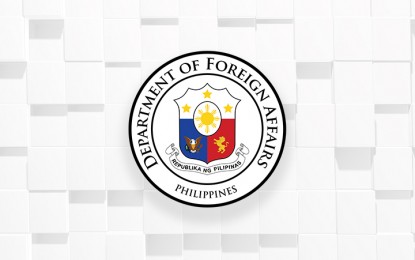 MANILA – The Department of Foreign Affairs (DFA) is reaching out to Filipinos in Myanmar after the country's military detained Aung San Suu Kyi, the country's de facto leader, and other top officials of the ruling National League for Democracy in an apparent coup.
The DFA said on Monday the situation in Yangon and Mandalay so far "seems stable" apart from restrictions caused by the coronavirus disease 2019 (Covid-19) pandemic and mobile service interruptions.
"However, [the Philippine] Embassy is able to communicate with [the Filipino community] through WhatsApp," the DFA said.
In an advisory, the Philippine Embassy in Myanmar has urged Filipinos there to remain calm and to stay at home.
As of June 2020, there are about 1,273 Filipinos in Myanmar, according to the DFA.
Myanmar's military declared a one-year state of emergency, transferring power to military leader Min Aung Hlaing and new acting president Myint Swe, a former general and vice president.
This, after Suu Kyi and other top politicians were detained by the military after allegations of irregularities and fraud in Myanmar's multiparty general elections back in November 2020. (PNA)