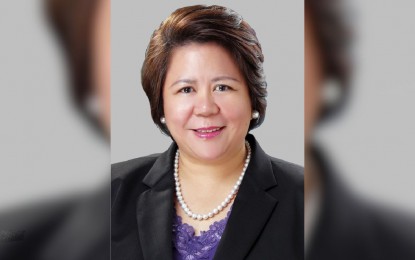 MANILA – An official from the Department of Science and Technology (DOST) on Wednesday lauded the local government of Valenzuela's cooperation in the fight against coronavirus disease 2019 (Covid-19).
Undersecretary Rowena Cristina Guevara said the local government unit (LGU) of Valenzuela volunteered to replicate the DOST's study on the effectiveness of virgin coconut oil (VCO) as an adjunct therapy for Covid-19. The clinical trial for this DOST-led study was held in Laguna last year and will be conducted soon in Valenzuela City.
"Kayo ang nagvolunteer. Bihira yung ganong ka-cooperative (You volunteered. It is seldom to see such cooperative act)," she said during the Coordinated Operation to Defeat Epidemic (CODE) team visit to Valenzuela.
Guevara also mentioned that DOST Secretary Fortunato de la Peña told her that Valenzuela is very much ready for the clinical trial.
De la Peña told the Philippine News Agency that the DOST has allocated some PHP3.5 million for the clinical trial in Valenzuela. The Philippine Coconut Authority (PCA) and Valenzuela LGU also allocated funding, he added.
Recruitment for participants has started, he said, adding that they will be looking for 120 volunteers.
Half of the participants will be provided with the intervention while half will belong to the controlled group or those that will not receive VCO mixed in their meals.
Last December, Guevara, in a virtual presser, noted that further studies are needed to determine the effectiveness of VCO as an adjunct therapy for Covid-19 patients and with other co-morbidities.
In the same month, de la Peña reported that the VCO study in Laguna showed five of the 29 patients in the VCO group manifested diminishing signs and symptoms as early as the second day of the 28-day intervention, while only one from the controlled group showed similar improvement.
The VCO group showed no Covid-19-related symptoms on Day 18, while symptoms persisted in some patients in the controlled group until Day 23. The VCO group has recovered from infection or inflammation approximately 14 days after being subjected to the intervention, he said. (PNA)